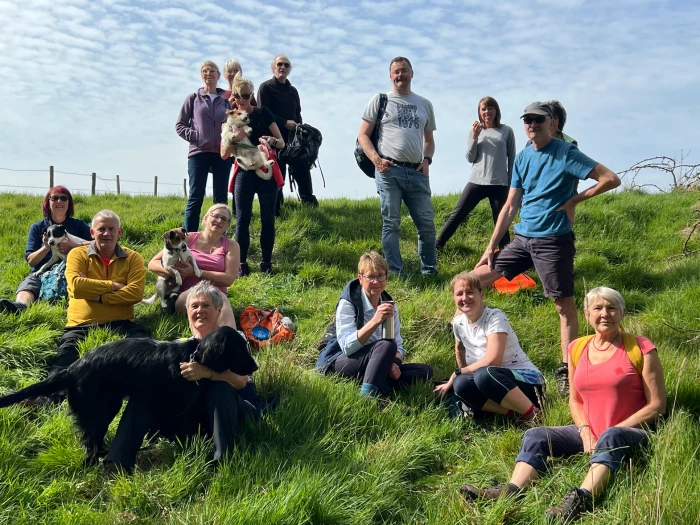 Much Wenlock – next Long ARS Walk Sat 11th Feb
Bryan Clydesdale is leading the next Long ARS from Much Wenlock on Saturday 11th February , meet Audlem Car Park at 8.30 am.
Walk description:-
It is a circular walk from Much Wenlock to Ironbridge and back again, length about 9.5 miles.
The starting point is Station Road, Much Wenlock, TF13 6JE. There is free parking there and cars should park near the old station where the parking is marked. It took me 1 hour 15 minutes driving at a reasonable speed to get there.
The route follows the Shropshire Way, crossing fields to Wyke and then through Benthall Edge Woods to Ironbridge where we will have lunch. Parts of the Shropshire Way through the woods is closed due to landslides so we are diverted through woodland paths.
After lunch we return passing Benthall Hall and to Wyke, then onto Arlescott Farm and back to Much Wenlock.
Quite a lot of the paths and fields were very muddy.
NB All walkers must have suitable footwear and be prepared for adverse weather, carry food and water to last for the entire walk and be suitably fit for the various lengths of walk.


Each walk is led by a nominated leader who will carry some first-aid equipment. The leader has the right to refuse to include in a group anyone who is felt not be adequately equipped.


Non-members of Audlem Rambling Society (ARS) are welcome to come on a walk but are expected to join ARS and pay the membership fee after a trial walk or two.