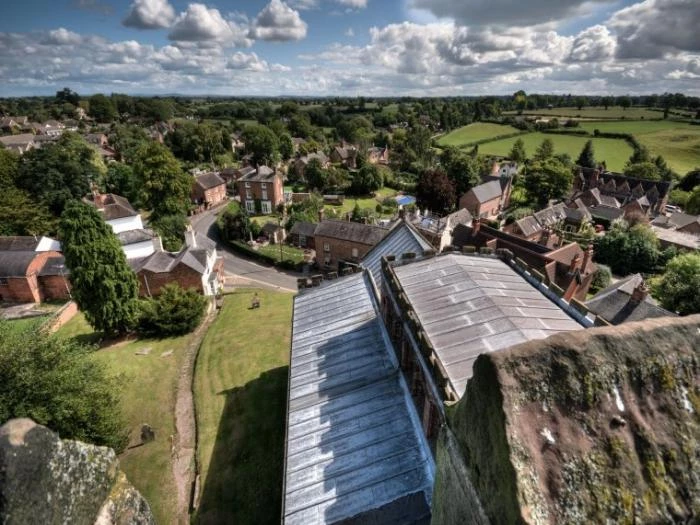 The latest news from Antoinette Sandbach
It has been another busy couple of weeks in Westminster and Eddisbury. Here's what I have been up to since my last newsletter:
School Funding
I recently wrote to the Secretary of State for Education, Damian Hinds MP, to discuss funding provisions for schools across Cheshire East and Cheshire West and Chester and received his confirmation that schools in Eddisbury will attract on average an increase of 1.4% per pupil by 2019-20, compared to 2017-18 funding levels, which represents an increase of £62 per pupil.
I again raised the matter of the under-funding of schools in Cheshire with the Secretary of State during Education Questions on 4 February 2019 and secured his agreement to meet with me next week to discuss the matter further. You can find my contribution here.
On 13 February 2019, I took part in a debate, alongside other North West MPs, with the Minister of State for School Standards, Nick Gibb MP. During the debate, I referred to the Key Stage 2 improvements achieved by a school within the constituency in the context of increasing pupil unit funding. You can read the debate in full via this link.
I will continue to work closely with the councils, headteachers and parents to ensure that schools across Eddisbury get access to the best possible level of funding to ensure that every pupil has an equal opportunity to reach their full potential.
Visit to Aviagen Turkeys in Tattenhall
On 5 February 2019, I met with Clay Burrows, Managing Director of Aviagen Turkeys, a local business which employs 210 people at the company's site in Tattenhall and has an annual turnover of £35 million.
Mr. Burrows wrote to me in December setting out the anticipated financial impact of a no-deal Brexit on the company, a leading supplier of turkey breeding stock worldwide. The business, which relies on 'just in time' production and the seamless movement of goods across borders, estimates that, in addition to the risk to the welfare of the birds, the first four months of a no-deal Brexit would cost £3.5 million.
You can read Mr. Burrows's letter in full, together with a number of other letters from local business, here.
Fairtrade Foundation – She Deserves a Living Income
On 27 February, I met farmers from the Ivory Coast, Rwanda and the Dominican Republic at a reception in Parliament as part of Fairtrade Fortnight, which sees communities, schools, businesses and faith groups up and down the country holding events in support of farmers from developing countries.
The Fairtrade Foundation's campaign She Deserves a Living Income is shining a light on the poverty facing cocoa farmers in West Africa, where 60% of cocoa is grown, who earn as little as 74p per day and are unable to pay for essentials like food, send their children to school or buy medicine if they fall sick
To find out more or to get involved in Fairtrade Fortnight visit www.fairtrade.org.uk/en/get-involved/current-campaigns/fairtrade-fortnight
Overwater Wheelybus Service – Point of Light Award
Last Wednesday I was was delighted to learn that Rodney Cottrell and his team of dedicated volunteers from the Audlem Overwater Wheelyboat Services were recognised by the Prime Minister with a Points of Light Award, following my nomination of the service.
In a personal letter to Mr. Cottrell, Mrs May said, "You should be very proud of your work fundraising and launching 'Audlem Lass Boat Service' and for providing opportunities for disabled people to enjoy Britain's beautiful waterways. I wish you well as your work continues."
Responding to news of the award, Mr. Cottrell said, "I am honoured that the Audlem Overwater Wheelyboat Service has been recognised by the Prime Minister. The award is testament to the hard-work and dedication of the team of volunteers, without whom the service simply would not exist."
Meeting with new Chief Constable of Cheshire – Darren Martland
On Friday, I met with the new Chief Constable of Cheshire, Darren Martland.
We discussed a wide range of issues including lorries speeding through our villages, rural crime and the use of "smart water", recent procedural changes for shotgun certificate renewals, including the need for GP certification and associated charges, fox and trail hunting, including saboteur activity and the prosecution of offences where illegal acts are taking place, and the police's response to victims of domestic violence.
It was a productive meeting and a good opportunity to discuss face-to-face concerns which have been brought to my attention by constituents.
If you have any issues or matters which you would like me to raise with the Chief Constable, please do not hesitate to e-mail me at antoinette.sandbach.mp@parliament.uk.
Here are just a few more examples of what I have been up to recently:
At the beginning of the month I took part in the Sixth Mercator European Dialogue, joining over sixty other Members of Parliament from 23 different EU countries to discuss the foreign and security policy challenges shaping Europe's role in the world.
On 5 February 2019, I joined fellow members of the Conservative Environment Network (CEN) at a briefing on the Ascension Island Council's wish to designate 100% of their waters as a Marine Protected Area. The CEN is leading calls to extend the existing Blue Belt funding from 2020 to the end of this parliament in 2022.
Yesterday, I appeared on the BBC's Sunday Politics to discuss Brexit, women in politics and devolution.
---
This article is from our news archive. As a result pictures or videos originally associated with it may have been removed and some of the content may no longer be accurate or relevant.