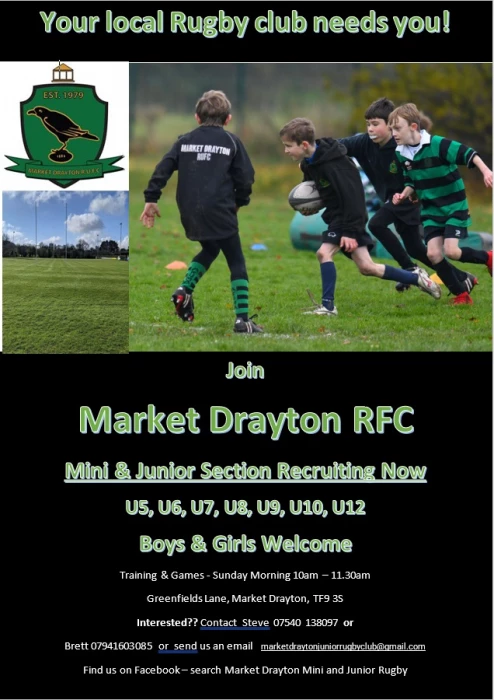 Ed – we wouldn't normally publish this item as outside our area, but since there is apparently no facility for youngsters to play rugby locally.....
12th September
The First Registration Session is 12th September!
Your local family friendly rugby club is on your doorstep ready for this season!
We're welcoming new players to come and try a new sport this September!
Full training will be given. Our qualified coaching team are welcoming school age players up to year 7.
Greenfields
Come and see us on Sunday mornings from 10am at the rugby club at Greenfields starting 12th September!
Teach your child value of rugby!
Teamwork.
Respect.
Enjoyment.
Discipline.
Sportsmanship.
email marketdraytonminiandjuniorrugby@gmail.com for more information