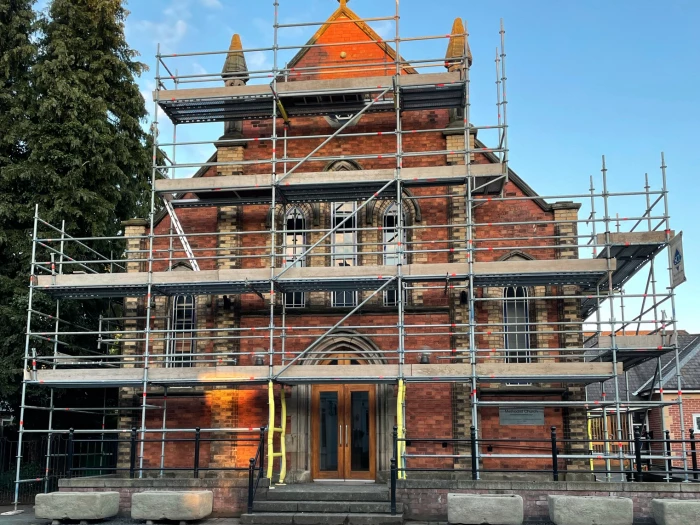 As many of you will have noticed the scaffolding is now up around the Methodist Church.
The proposed refurbishment work will begin next week and car parking on our Car Park will become increasingly restricted. This will be an on going problem for several months.
The restricted Sunday Services currently taking place will continue, with maybe short breaks whilst the roof is completed and new heating installed.
Please contact Janet Furber on r.furber@btinternet.com or 01270 811598 to get the latest update on Sunday services.