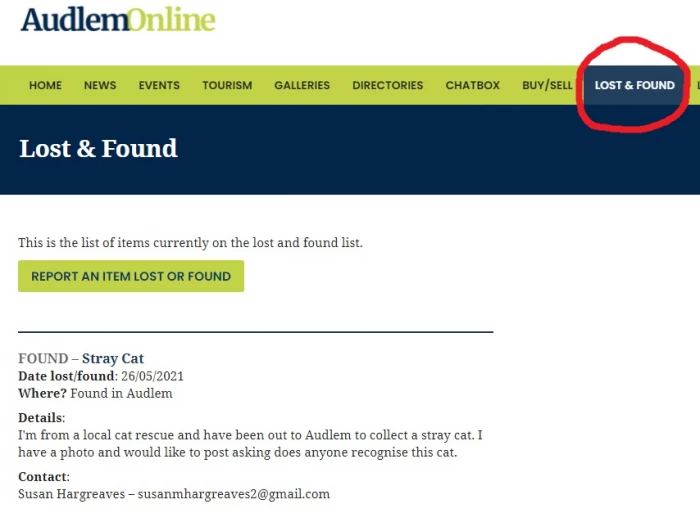 It has been suggested to us several times over the years (by Judy at Williams' newsagents among others) that we should provide a separate Lost & Found list for items that sometimes appear as news items and sometimes as chatbox entries.
So now there is a new tab on the home page headed "Lost & Found" just to the right of the buy/sell tab.
This displays a list of all the items that have currently been reported to us as lost or found, together with a convenient on-line form to enter details of new items. Entries into the lost & found list will be moderated by the editors in the same way as buy/sell entries.
A link to the page for reporting loast & found items has also been added to the "contact us" page.
As it happens we have a report on chatbox about a stray cat which we have used as the first entry.
We have also taken the decision to remove the special COVID tab from the home page menu bar, in the hope and expectation that it is no longer necessary.