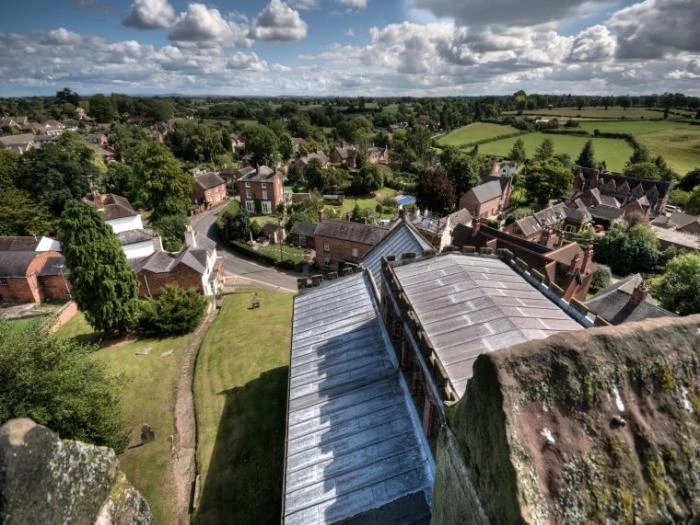 Yesterday, an email was sent to John Burnside, the chief executive of North West Ambulance Service (NWAS), by the Audlem councillor, Mike Hill, who has been pressing for an improvement in the local ambulance service.
The lengthy email included a clear statement of what is wanted locally from the NWAS.
1. Critically, and this overrules every other objective, we want an ambulance service that meets its targets. You know what they are. We know that there has been a 100% failure rate in this area with 'red' emergency calls. There should be no reduction in First responder training and competence until the 'ambulance targets' are being met.
2. A First Responder Group trained to the standard of existing Responders – not the watered down version that is being imposed on Cheshire at present.
3. First Responders who can attend a much broader range of emergency calls, including children and the elderly.
4. Whether Audlem Responders drive on 'blues' is not an issue as far as we are concerned. Nantwich Responders, however, should have their 'Blues' reinstated. Not to do so is a possible death sentence to people in rural areas with neither a local First Responder service nor ambulances that turn up in good time.
After some detailed discussion about drugs relating to recent meetings with NWAS, the email then described the latest ambulance failure to arrive in good time. Below is the sequence of events.
Ambulance called at 2.00pm with time recorded on mobile phone.
After 25 min and no ambulance, a further call was made.
Ambulance arrived at 3.05pm and crew admitted they had not received the call from NWAS until 2.40pm
Also the call had not gone through to First Responders.
Ambulance crew say they were expecting a rough reception – however no one caused them a problem as it was not their fault.
After settling the injured man down it was 4.00/4.05pm, over 2 hours after the incident and first emergency phone call, when the ambulance arrived at Leighton Hospital.
All these times were confirmed later in a NWAS statement to our local website."
"This was only the latest in a series of major failures locally. A year ago, Mr Bob Williams, your Deputy Chief Executive, told a public meeting in Audlem that the average ambulance response time for emergency calls to Audlem was 16 minutes and that it would improve, despite the tougher requirements since April this year when 'the clock' started as soon as the emergency call was received."
"Since then, we have monitored the figures received from NWAS very carefully. When it was pointed out at a meeting between NWAS and Nantwich Town Council in April that there were major discrepancies in the NWAS' own statistics for Audlem – they didn't even tally with statements given to the media on a particular incident involving a fatality – suddenly, in way of explanation, NWAS told us the 'ambulance' figures were now 'first response' figures! This had never been mentioned verbally, in writing or on the stats themselves before that discrepancy was pointed out.
"This casts serious doubts on what we were told by Mr Williams at the public meeting in June 2007. The average emergency response by an ambulance is clearly more than the 16 minutes he stated and we have seen no evidence of any improvement in the cases that have been brought to our attention. This increases the desperate need for a fully trained First Responder Team that can cover a wide range of incidents until the ambulance eventually arrives.
"I would be grateful for your response, particularly covering the four objectives we have detailed above. We would also point out that as Audlem First Responder Group's area of coverage takes in two Parliamentary constituencies, copies of correspondence are being sent to both Stephen O'Brien MP and Edward Timpson MP, as both are taking a detailed interest in ambulance issues in south Cheshire."
---
This article is from our news archive. As a result pictures or videos originally associated with it may have been removed and some of the content may no longer be accurate or relevant.