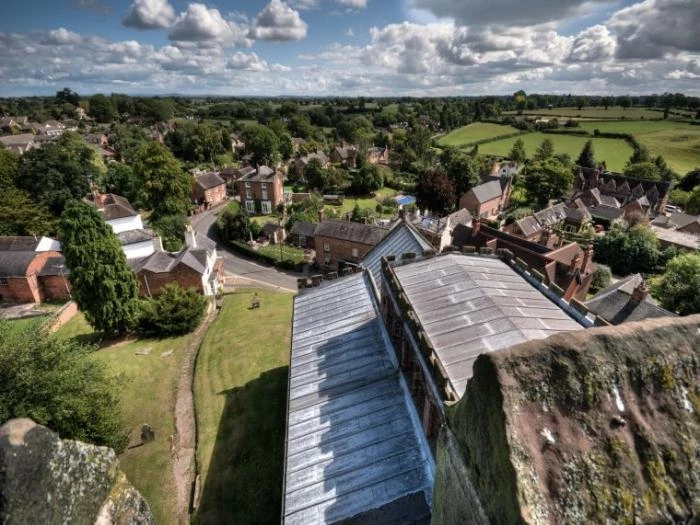 As I begin to pen this, my last report of the 2018/2019 season, I reflect of the years that have gone by since Geoff Stretch and I , prompted by Dan Morris , who at the time was working in the Lord Combermere. He, Dan, asked me if I would reform the team after many years of non playing. As usual I said yes and set about recruiting players with much help from Kev Mort And Geoff of course. Opening a bank account at HSBC in Nantwich although we had no money at that stage.
Big help came when Allan and Jo at the Combermere said that they would sponsor us and bought our first strip of shirt, shorts and socks. Without that it would have been very hard to get going .
Now, here we are, after close on 7 years -- and gong strong with our best position in the league ever. Fine spirit with a good team of men ranging in age from less than 20 to over 40. All keen to play and to play well with good heart. Kev Rodgers as manager has signed on good players and I am glad to say, not foul mouth players as far as expletives are concerned .
As I stated as I opened my words, this is the last game of the season. We play Brighton Belle today and our referee is a fine and fair official. David Bloor.
Weather is promising if a little chillier than of the last few days, but thankfully dry.
Opponents invited back to the Shroppie Fly for post match victuals . Hopefully they will be drowning their sorrows whilst we celebrate a win. At a cost to me of the first round .
Bells ringing loud for this special Mother's Day . Car Park very full with lots of young children to church with parents and grandmothers .
Kick off
11:00. We have a full team and all raring to go. Lots of testosterone evident as play gets under way .
Brilliant sunshine on a lovely spring day . Brighton Belle from Winsford in purple strip which makes seeing them against the trees on the Shroppie side a tad difficult. Only ten turn up for them
.
11:03 and we are awarded a free kick and then we have a chance but we fumble it.
Another shot by Kev Beresford , who is on fire. But a fumbled finish – another chance wasted
Senior executive of the League , David Farral joins us and is most welcome .
11:10 Great cross by Kev B -- but a headed shot misses the goal mouth .
As I drove in I saw two magpies . Perhaps to bring us good luck
Pitch beautifully marked out for us by Des Evans , to whom our thanks .
11:12 A fine assist by Andrew Betterley is met by a fast running Kev B and he scores !!
1 – 0
11:25 Ball smacks Thomas Capewell , our skipper, full in the face and he has to come off to attend to the bloody nose .
All ok and back into the fray.
And we melt as Brighton Belle score
1 – 1
This first half is not a good one as far as we are concerned . Letting them have far too much space and I must say that as 10 men they are playing well.
Kev B booked for dissent by the referee .
11:30 And we miss another glorious chance to score .
Great cross by Will Cork, met by ever present KB , but goalie saves well .
Ben Spruce feeds a good ball to a running KB but he is judged to be offside .
BB playing well above themselves . We are the better team and by golly we need to show it
Half Time
11:50 and we are back in play . Subs played tactfully by Kev Rodgers as we press hard for a win .
High Noon . And still an even game .
I do so feel nervous- a game we should be bossing.
Corner to BB- not many corners in the match so far . No gain .
12:04 Free kick awarded to us . Just outside their box . Taken by Kev Rodgers, but his shot deflected for a corner.
12:14 A penalty is awarded to us . Won by Will Cork -- a dubious one to be truthful . But we have had such go against us in other games so we take the chance.
Kev B takes it, hits the post and scores from the rebound .
2 – 1
12:20 Wonderful run up field by Danny Mahoney who crosses to a charging Kev B -- and he fires it in.
Hat Trick for Kev!
3 – 1
12:32 BB still fighting but fatigue showing as the game comes close to a close.
Referee blows up
A win for us !!
Opponents award man of the match to Kevin Beresford .
So . We finish in mid table . Best ever position as I said before kick off. Last five games were- 3-3, 2-2, 3-1, 5-3, and 3-1 . Bodes very well for us.
A good position in which to build for the 2019/2020 season in August .
To the Shroppie Fly for chips and chicken nuggets plus my having to stand the rounds,, with pleasure , after a good result
I thank you for you comments on my reports -- and now I. sign off.
Back in August
---
This article is from our news archive. As a result pictures or videos originally associated with it may have been removed and some of the content may no longer be accurate or relevant.