Audlem and District History Society
History Shorts 64 by Val Mackin
Knots
At the age of 14 my dad joined a naval training ship to be kitted out and learn to be a sailor. As part of this training he learned to tie knots. My dad could always tie a Turk's head round his thumb in no time at all. So, any skill I have for rope work was passed on from dad. My husband bought me 'The Ashley Book of Knots', which has 3,800 knots, for our first Christmas together. Give me a piece of string and I will get the book out and try to work out how to tie a knot or two.
One of the first things I did when we moved onto narrow boats was to get a coil of rope, a book on how to do it, and started to tie boat side fenders and a button, which goes on the front of the boat. Also, I got some cord and made fender earrings, fancy bell pulls and key rings.
Ropes and knots were used a lot on traditional narrow boats. A button on the bow, with a tip cat underneath or you could have a dwarf's trousers. At the stern a swan's neck was attached to the rudder with a small tingle button.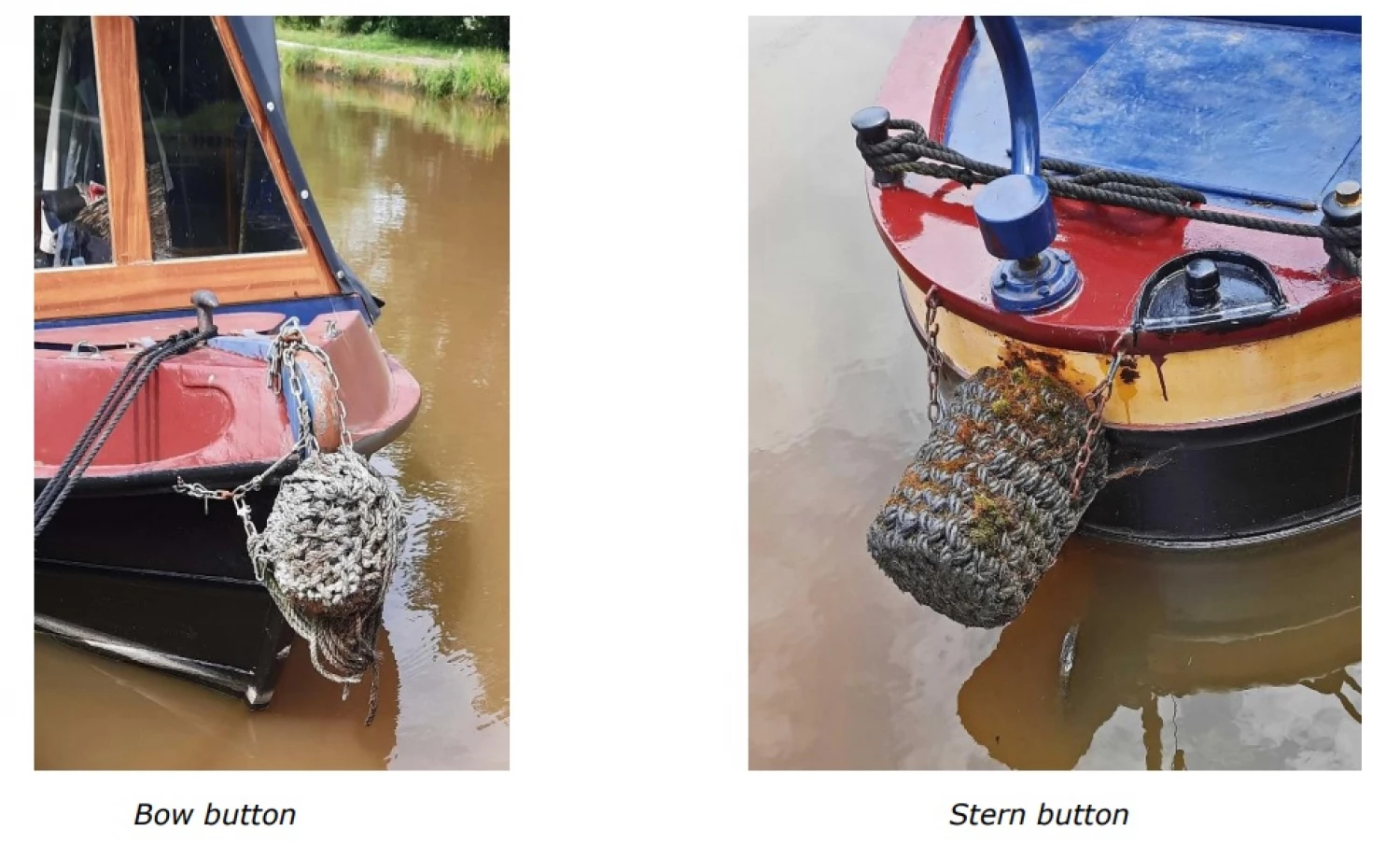 Most boats would have a Turk's head knot as practical decoration. I made one for our tiller arm to stop a hatch knocking the paint off.
Boats would have a small bell with a fancy bell pull; they were also used to decorate the pin holding the tiller handle in place. It was very important to keep your boat looking nice and the rope work in good order.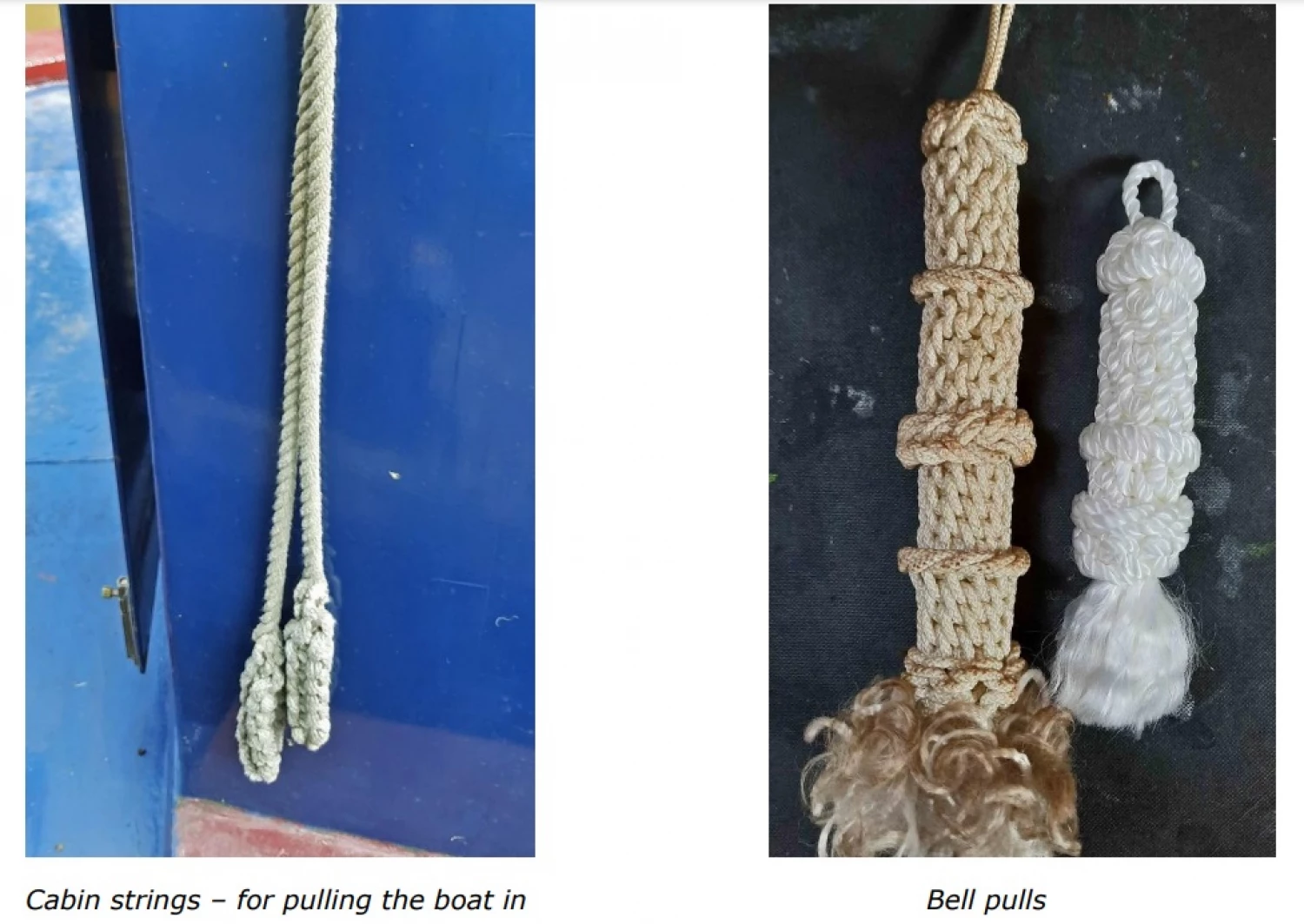 Knots are decorative and practical. Most people will know how to tie a reef knot. I am glad my dad gave me an interest in rope work and I hope to carry on working out how to get knotted!