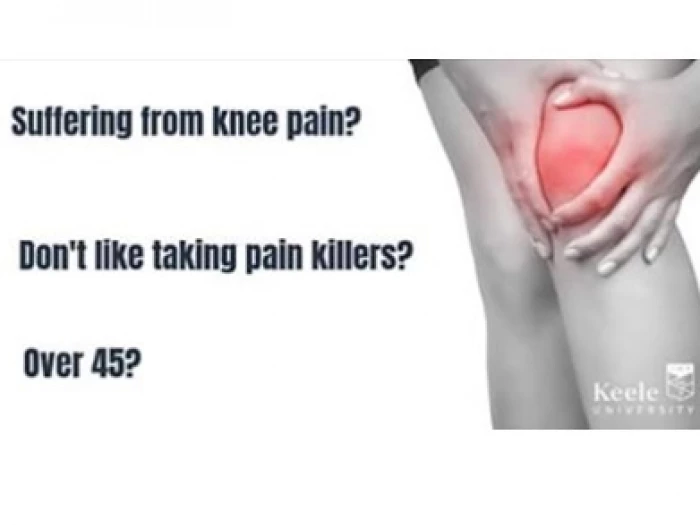 PROP OA trial
We are delighted to announce that a trial of braces for knee osteoarthritis has restarted after closure of clinics due to COVID-19, and is looking for people aged 45 years and over with knee pain to take part. The trial, called the PROP OA trial, aims to show whether wearing a knee brace provides more relief for people with painful osteoarthritis of the knee than having education, advice and exercise instruction alone, and whether this is good value for money for the NHS.
Why is a trial of braces for knee osteoarthritis needed?
Knee pain among people aged over 45 years is very common. The most common cause is osteoarthritis, although many people will manage their symptoms without getting the diagnosis. Knee osteoarthritis causes pain, problems with walking and movement, and can make daily life very difficult. There is no cure for osteoarthritis, but with treatment, symptoms can be improved allowing people to stay active. Wearing a knee brace could help people with osteoarthritis of the knee. However, there are mixed reports about whether wearing a knee brace does actually help.
What does taking part involve?
1. Answering some questions over the telephone, and then having a face-to-face appointment with a physiotherapist to see if you are eligible (may also include having knee X-rays)
2. Attending up to three more sessions with a physiotherapist to receive treatment for your knee pain
3. Filling in 4 questionnaires over 12 months
Who can take part?
People 45 years and over with knee pain living anywhere in England can take part in the trial, if willing to attend face-to-face appointments at one of the following sites: Leighton Hospital, Cheshire, Victoria Infirmary Northwich, Cheshire, Haywood Hospital, Stoke on Trent, NIHR/Wellcome Trust Adult's Clinical Research Facility, Manchester, North Tyneside General Hospital, North Shields
What do I do if I want to take part?
If you are aged 45 year or over and suffer with knee pain, then the PROP OA research team want to hear from you!
Please call the study team at Keele Clinical Trials Unit on Freephone 0800 130 3419 and quote PROP OA. Calling does not mean that you have to take part. For more information about the study please visit the PROP OA website: keele.ac.uk/propoa
Mel Winter