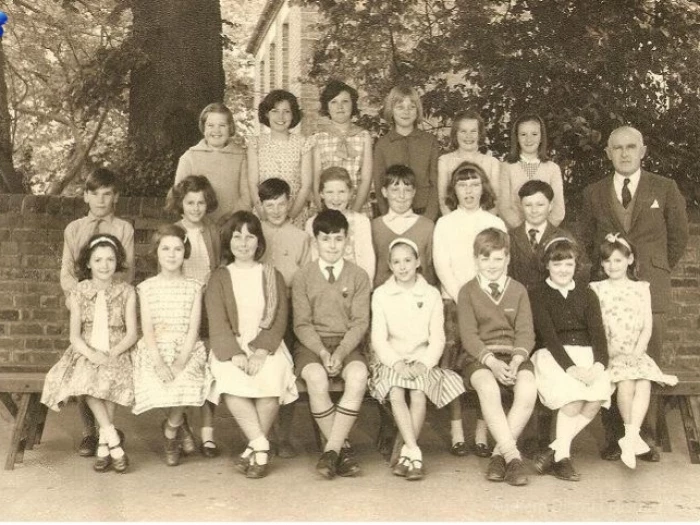 I am Alison, Fred (former headmaster of St James Primary) and Nellie Griffiths' younger daughter.
I have been married for many years to Lou Busetti and we have two adult children, Nicholas and Charlotte.
My sister Janet (Gibbs) died, aged 78, on Sunday, 22 November in Exeter.
Some in Audlem may remember her although she was eight years older than me and did not spend as much time in Audlem as me. However, I thought this might be the forum to post this information to anyone who does remember her.
A year ago she was diagnosed with Lewy body dementia and was placed in a nursing home. A week ago she had a mild heart attack and experienced breathing difficulties and was admitted to hospital.
Janet spent much of her adult life in Muxton, Shropshire with her husband Selwyn (dec. 2018) and daughter Natalie but had happy memories, as I do, of our home 'Springfield' and the village of Audlem.
Ed – the photograph from the Audlem Archive website, shows Mr Fred Griffiths with a class from Audlem Junior School oin 1965.