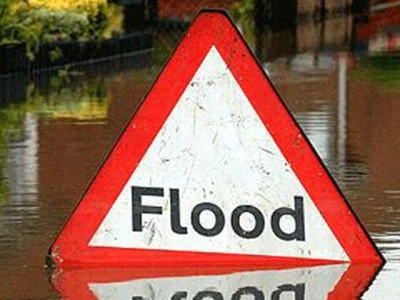 Perhaps "inspired" by the recent biblical downpours and their effect on local roads ( much water under the bridge of a different type since then!), AOL heard a rumour the powers that be at HS2 Ltd are looking for suitable locations that might welcome a delivery of some of the vast quantities of earth they will have to shift in the area to construct the twin tunnels that will take the new line under Crewe.
Our sources say they may have already been in touch with CEC Highways, suggesting that this earth could be used to raise dips in the existing road network in places that are prone to flooding or other problems.
As a result, in the Audlem area, there is a proposal to "fill in" the Corbrook dip on the A529 north of Audlem, bringing the road surface some 6/10 feet above its present level.
Also in the proposal, HS2 earth would be used to flatten out the A529 south of Audlem at Coxbank, to remove the dip in the road where the old railway bridge used to be, and finally- perhaps more controversially- to construct a flyover on the A525 west of Audlem over the River Weaver and the existing
narrow bridge that is periodically damaged by vehicles.
This would of course require a new access point to Whitchurch Road for the residents of Heywoods Ridge, Holly Bank and Weaver View, plus for the existing road at Mill Lane.
Chief HS2 Planning Engineer, Ralf Opilo, in a telephone call with AOL, said "discussions are at a very early stage but the scheme appears to have merit with benefit to both sides"