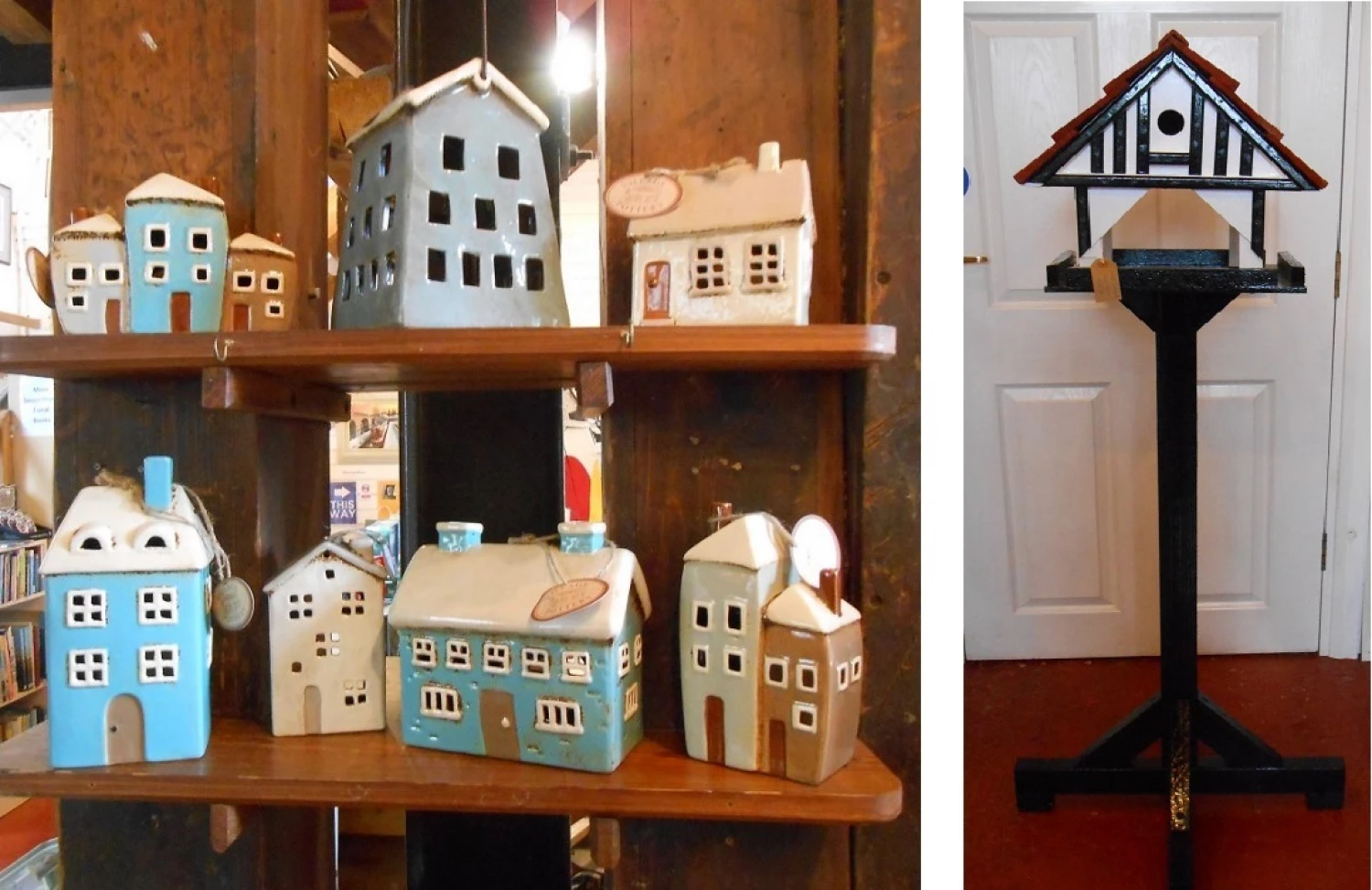 Just in ....
'Half timbered' bird houses for your garden, handmade locally.
Superb craftmanship, all wood. With bird box at top under the roof, and a tray area for feeding. Painted black and white, with tile coloured roof.
Pottery houses to take night lights or small candles, all with chimneys and window openings. Seven designs and sizes.
Come along to Audlem Mill, open
weekdays 9.00 -- 5.00
weekends 10.00 -- 5.00