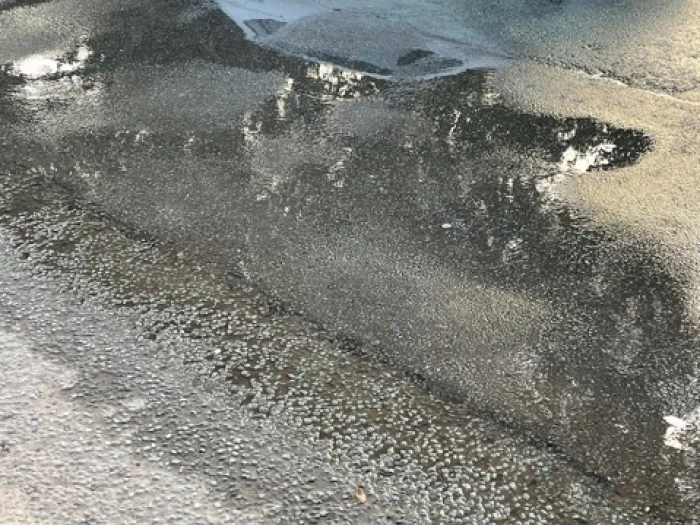 After several failed attempts to fix the problem, the water still runs freely in the centre of the village.
We hear that the Parish Council is looking to obtain 40 tons of fine sand to create a beach in front of the Lord C, and there will be a row of beach huts (to be hired by the day at very reasonable prices).
Timetables showing high and low tides are expected to be available shortly at Williams' Newsagents.