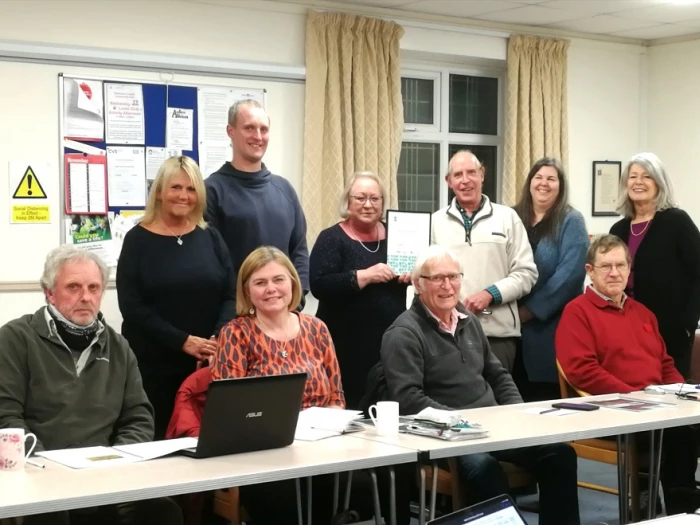 Good Governance Award
In January of this year Hatherton and Walgherton Parish Council reviewed its governance controls, its relationships with the community and, in proud possession of an all singing all dancing new website incorporating a new legislative requirement for it to be "Accessible", we thought we were in a good position apply for a good governance award.
Then the work began: forms, evidence, more forms, modified policies, re-formatting the website, training, more evidence, and we finally submitted our application in early May 2021. Then silence for 5 months of adjudication. Then an email out of the blue in late October 2021 that Hatherton and Walgherton Parish Council had achieved the National accolade receiving the NALC Local Council Foundation Award for good governance. The only Parish Council in South Cheshire to have achieved the award and only the 5th in Cheshire East.
We were delighted that the renowned Jackie Weaver was able to attend our Parish Council Meeting on 22nd November and, in her position as Chief Officer of Cheshire Association of Local Councils, present the award to Councillor Chris Knibbs, Parish Council Chair.
In receiving the award, Councillor Knibbs acknowledged the hard work of other Councillors and the Parish Clerk. The meeting was, as usual, well attended by local residents and Councillors.