Hankelow Neighbourhood Plan Referendum on May 6th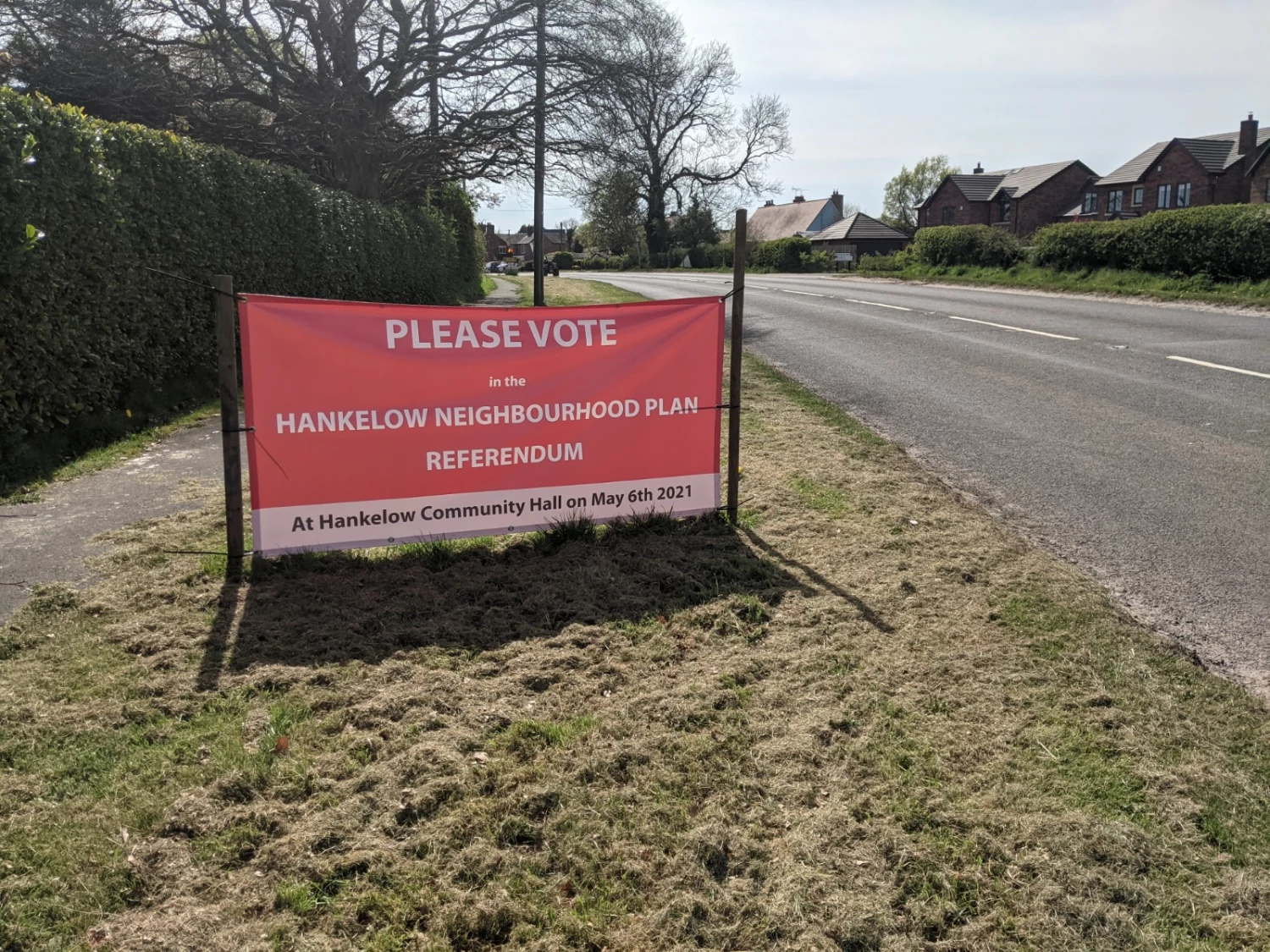 As well as the election of the Police and Crime Commissioner on May 6th, residents of the Parish of Hankelow are being asked to vote in the Referendum on the Hankelow Neighbourhood Plan. Polling will be in the Hankelow Community Hall, which will be open from 7:00 a.m. to 10:00 p.m. on polling day.
The question which will be asked in the Referendum is: "Do you want Cheshire East Council to use the Neighbourhood Plan for Hankelow to help it decide planning applications in the neighbourhood area?"
What is the referendum?
It is a legally binding vote of residents of Hankelow to choose if they want to adopt the Neighbourhood Plan.
What does a Neighbourhood Plan do?
If adopted by the parish's residents the Neighbourhood Plan would become a legal planning document. It would form part of the local development plan for Cheshire East, and have significant weight in making decisions on planning applications.
What happens if the Neighbourhood Plan isn't agreed through the outcome of the referendum?
Decisions on planning within the Hankelow parish area will be made by Cheshire East Planning Dept. using the Cheshire East Local Plan and the other National planning documents, which do not include specific requirements of individual parishes such as Hankelow.
Do Ihave to vote?
Whether you vote or not is entirely your decision.
Where can I see the plan?
The Neighbourhood plan together with other relevant documents can be viewed online at:-
https://www.cheshireeast.gov.uk/planning/neighbourhood-plans/neighbourhood-plans-g-m/hankelow-neighbourhood-plan.aspx
If you live in Hankelow, please vote on May 6th.