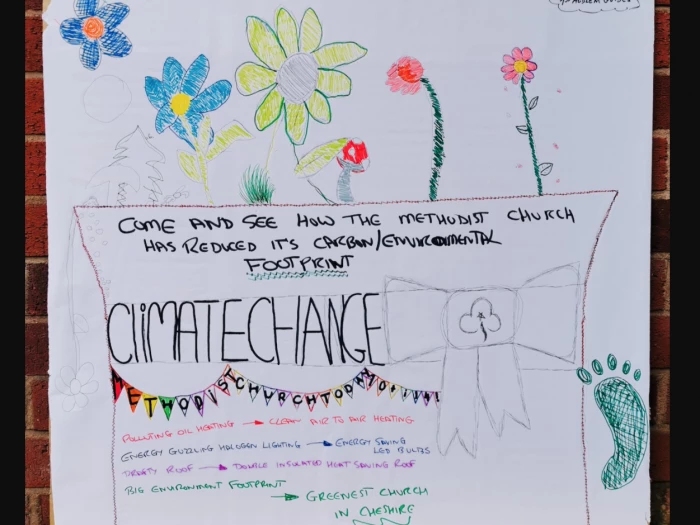 Greenest church in Cheshire?
You might have seen the scaffolding, skips and hard hats around Audlem Methodist Church recently. It's all in aid of a major renovation, which Property Steward Nancy-May Goodwin hopes will make it, "the greenest church in Cheshire, if not the North-West!" You can see for yourself by popping in to see the work in progress as part of Audlem's Climate and Nature Event on Saturday, 18 September between 10 am and 4 pm.
"We're doing it because the building needs it," says Nancy-May, "but we're also doing it because, faced by a climate and nature emergency, it's the right thing to do."
To read more about how the church's renovations will help climate and nature click here https://acer.audlem.org/news/renovating-for-climate-and-nature.html.
To donate to enable even more energy saving installations at Audlem Methodist Church, visit the church's website https://www.audlemmethodistchurch.org.uk and click on the 'Donate with DONA' button.