Not too late yet!
Hurry! Hurry! Tickets for the fabulous Grand Dinner Dance are selling fast and places are strictly limited!
What Grand Dinner Dance is that, then?
See the poster below for the answers to all your questions.
Book by email right from these links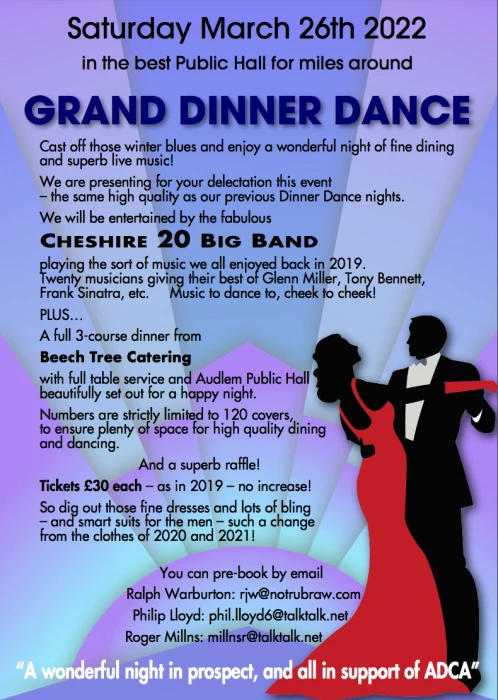 But you'd better hurry!!!

Who / what is ADCA? Visit our website – https://adca.audlem.org