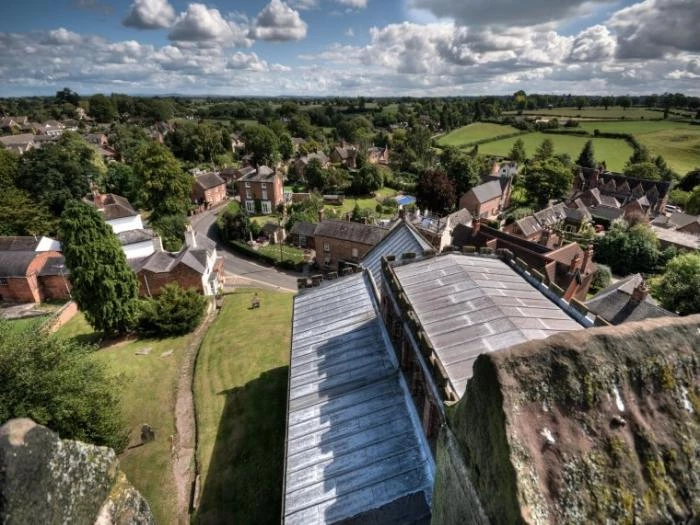 Communities Secretary Hazel Blears has heralded a new era of 'parish power' where parishes have a real purpose in modern society – a far cry from the way they can often be perceived as outdated, 19th century institutions.
Speaking last week in Eastbourne to representatives of local parish councils, she praised local parishes as a force for local pride and empowerment. As the smallest unit of local democracy, there are 10,000 parish and town councils covering 90 per cent of the country. But their small size belies the big impact they can have addressing the issues that make a real difference to people's quality of life like parks, trees and allotments, bus stops, community halls and litter bins.
She said: "Parish councils have an important contribution to make in reinvigorating local democracy – they are often the most immediate form of representation, acting as a focal point for local debate and identity. Parish councils can also be very effective at connecting with local people, and stoking enthusiasm for getting involved."
Hazel Blears said an 'Empowerment' White Paper, with proposals designed to reinvigorate local democracy and devolve power to the grass roots, is due within weeks, and this will be complemented by separate powers for parish councils including:
* Plans to make it easier to bring in local experts onto parish councils to help drive key priorities and shape services that matter. Parishes will be able to temporarily appoint local experts as additional councillors to advise on issues within their field of expertise, such as teachers on schools or businessmen on finance.
* A new 'wellbeing' power for eligible local parish councils. This would shift more power locally, so eligible parish councils can freely make decisions as long as they are in their community's interest and promote the wellbeing of its area. This might be for example, local town centre development, support for a community rail service, or new initiatives to create jobs. The wellbeing power is currently only applicable to Local Authorities.
More local parishes are being set up – with nineteen established in the last year – which can invest in local projects, from community transport, to green spaces, to benches, that can boost local pride. And with a strong track record of involving people in planning for their neighbourhood's future, they have a crucial role to play at an important time for local democracy.
Hazel Blears said: "We are seeing a new era of modern 'Parish power'. It's high time we got away from stereotypes that parishes are sleepy*, out of touch operations. Parishes are about local democracy in action and I'm proud to be strengthening their arm.
"As the smallest unit of local democracy, their small size belies the big impact they can have. The truth is new parishes can revive democracy, and modernise communities by putting more power into local people's hands. That's why we are boosting the power of parishes, devolving more power from central and local governments to local people.
"Our forthcoming Empowerment White Paper will herald a significant shift of power, giving people a real say over the local issues that matter to them – schools, hospitals, police and housing. We need to learn from the best, and many parish councils are past masters at giving local people a voice."
* Sleepy! If only the Secretary of State had been in Audlem this weekend – she would have seen how a village really makes things happen! We will watch progress on these exciting Government proposals with great interest and report regularly on progress on handing more power to local Parish Councils like Audlem.
---
This article is from our news archive. As a result pictures or videos originally associated with it may have been removed and some of the content may no longer be accurate or relevant.