Ed: we have received these accounts of good progress with the COVID – 19 vaccination progress from local residents
My husband, Peter & I went to Nantwich Civic Hall yesterday for our jab & saw a lot of our friends & acquaintances there for it. Also several staff from the MedicaL Practise in the group of volunteers helping the procedures. More, I was told, than from other Practises. It all seemed very efficient, so those who haven't been called, yet, be patient. I am sure you will be very soon.
Helen Dunlop.
On Friday I was asked to attend the Civic Hall in Nantwich at 0910 for the Pfizer vaccination .
Arriving there to find a very slick operation in full flow. Met by attendants and directed where to park – all free – and then to walk to the passageway entrance set up for rain etc – and two metres by two
metres, into the hall .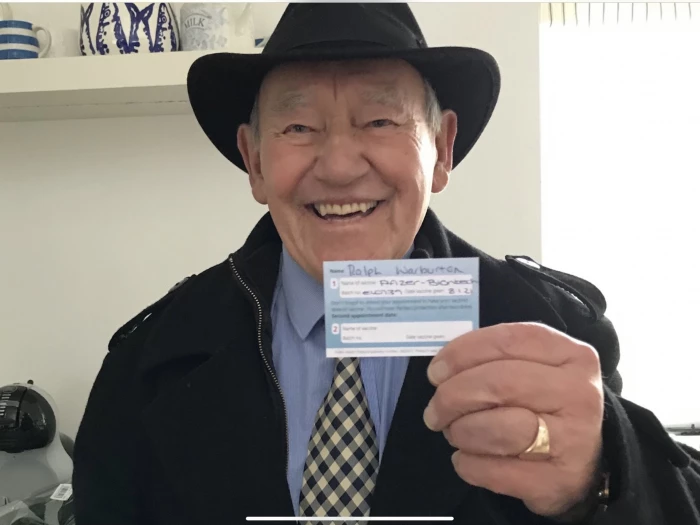 Set up of 12 stations , manned by two staff. . As we walked forward , temperature checked and questioned as to ones health etc. Seated and sleeve rolled up, jab received with ease. Then to be given a card proving that one has been vaccinated, when, and with which vaccine .
To rest area where instructed to wait 15 minutes to ensure all OK and comfortable .
Out and away. All in all 35 minutes.
No fuss, just so well organised.
Very well planned and warm welcome, with our own medics there taking part .
Next jab to be within some 12 weeks.
Ralph Warburton