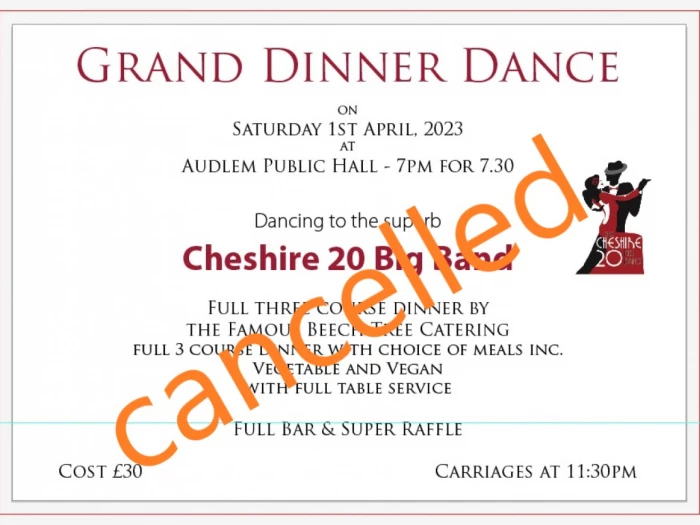 Glitz & Glamour Night – CANCELLED
Sadly I have to report that so few wanted to go out in the glitz and the glamour for a great night of fine dining and dancing to the 22 piece "Cheshire 20 Big Band", I am forced to cancel the night.
The original group we wished to support decided they did not wish to be involved with funds. So I not letting them down.
The two groups who have paid for their tickets will now be repaid by me . Deposits made will perforce be lost I fear.
I regret to say this will now be the last such happening that I will organise.
We have enjoyed many over the past 15 years or so but they are at an end as far as I am involved.
Regards Ralph Warburton.