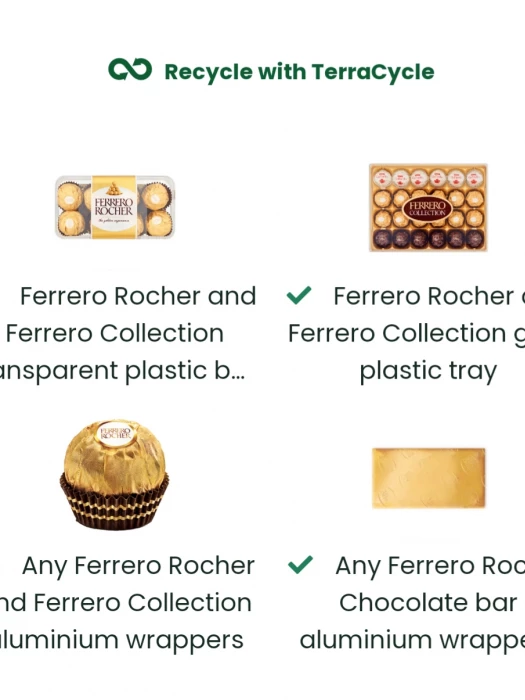 If you're enjoying some Ferrero Roche this festive season, please save all the packaging, wrappers and all.
Drop them off at the Terracycle recycling point outside the Scout and Guide hall.
Each plastic box is worth about 25p for Audlem Guides. Not bad for rubbish!?
Ed – and if you need to dispose of the Ferrero Roches chocolates themselves, they can be handed in to any of the main offices of the AudlemOnline Corporation, where our dedicated and fully trained staff will ensure that they are safely and ecologically dealt with.