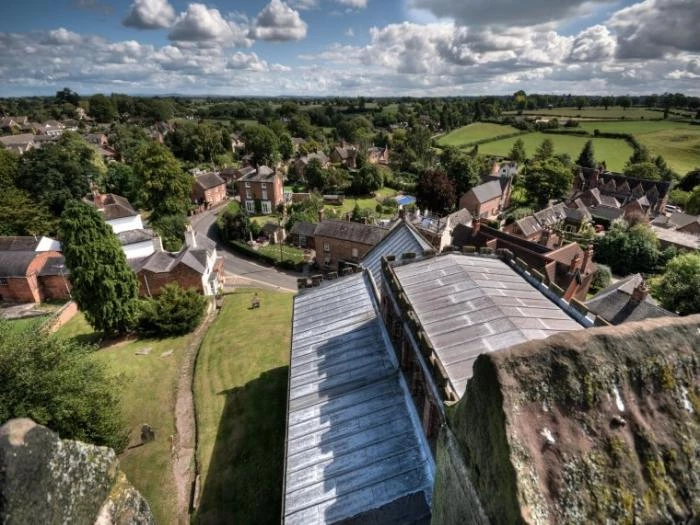 On Monday, we ran a story on AudlemOnline encouraging as many people as possible to sign up for Superfast Broadband so at least 50% of residents on 811 and 812 telephone numbers register their interest.
This press release has just been received from Cheshire East. It is not clear whether the 96% of Cheshire homes will include Audlem, nor to what extent the efforts to get the registration of interest in our area to exceed the magic 50% mark will influence if and when the SFBB service arrives. Even at this late stage it can only help for even more people to register, so please do register if you haven't so far.
You can get to the Connecting Cheshire site here
96 per cent of Cheshire premises to have access to fibre broadband.
High-speed fibre broadband will be rolled out to around 96 per cent of Cheshire homes and businesses in the next three years under a £28.5m project between four Cheshire councils and BT.
The Connecting Cheshire Partnership has secured funding to provide additional rural broadband infrastructure to over 80,000 premises that will build on BT's on-going commercial investment in fibre across the county.
As a result more than 400,000 premises (around 96 per cent) across Cheshire, Halton and Warrington, should have access to broadband speeds of up to 80Mbps by the end of 2016. Those premises in the remaining four per cent that currently experience low speeds will also see an uplift, as the project aims to deliver a minimum of 2Mbps or more to almost all homes and businesses.
Transformation
The project will transform broadband speeds across Cheshire, narrowing the gap between speeds in urban and rural areas. According to Ofcom, the county's average downstream speed is currently around 11Mbps, while approximately 12 per cent of the population receive less than 2Mbps. BT was chosen by Connecting Cheshire following an extensive and thorough selection process.
The investment in fibre broadband will boost the local economy and help to create or protect local jobs. A recent study for Cheshire, Warrington and Halton estimated that full coverage of superfast broadband would generate a gross impact of £1.3 billion in gross value added (GVA)5 over 15 years and create 11,500 jobs, with a further £330m of economic benefits to households.
Contract
BT was awarded the contract following a procurement exercise through the Government's Broadband Delivery UK (BDUK) framework .The company is contributing £9m towards fibre deployment in 'non-commercial' areas, while The Connecting Cheshire Partnership is contributing £1.85m, with a further £4m coming from the Government's BDUK funds and £13.6m from European Regional Development Funds (ERDF)6.
Openreach, BT's local network division, will now start the work on the ground with engineers surveying locations around the county and analysing the best way to roll out the network. This initial survey work will take about eight months, so Connecting Cheshire should be in a position to announce which communities will be included in the first stage of the roll-out by December 2013. Connecting Cheshire and BT will work together to prioritise a strategic roll-out so that the whole county's best interests are served.
Fibre
Fibre to the Cabinet will be the main technology deployed. This delivers wholesale downstream speeds of up to 80Mbps and upstream speeds of up to 20Mbps. Fibre to the Premises technology – delivering speeds of up to 330Mbps – will also be deployed in some areas and will be available on demand throughout the whole of the fibre footprint, should local businesses want the ultra-fast speed it offers.
Councillor David Brown, Deputy Leader of Cheshire East Council, on behalf of the Connecting Cheshire Partnership said: "The award of this contract to BT marks the end of a comprehensive process to secure the best broadband deal for Cheshire.
"The four councils across Cheshire are committed to providing reliable high-speed fibre broadband for both our home and business users. From children doing homework, to caring for our elderly population and from social media, to ecommerce and home entertainment – fast broadband is the critical enabler. The social, environmental and economic benefits will be huge, making Cheshire one of the best-connected regions in the country."
BT says
Bill Murphy, managing director of BT Next Generation Access, added: "Cheshire has a large number of small and medium sized enterprises and a high volume of business start-ups, which collectively contribute a substantial proportion of the regional economy. The rollout of more fibre broadband will act as a powerful economic driver for these businesses.
"Ensuring enhanced connectivity is vital to secure future growth. Exploiting the strategic benefits of high-speed broadband across Cheshire, Halton and Warrington will deliver huge returns on investment. It is no longer enough to be connected, it must be fast, reliable and affordable to fully realise the county's potential."
BT's network will be open to all communications providers on an equal wholesale basis and so Cheshire consumers and businesses will benefit from a highly-competitive market, in turn bringing greater choice and affordable prices.
Local businesses
For local businesses, the fibre broadband network will underpin the introduction of many new services and applications. Users will be able to run multiple bandwidth-hungry applications at the same time and receive large amounts of data much more quickly and efficiently.
Computer processing and storage of files will also become more sophisticated and secure using 'cloud computing' technology. There will be faster back-up of computer systems and wider use of high-quality video conferencing within firms and between them and their customers.
---
This article is from our news archive. As a result pictures or videos originally associated with it may have been removed and some of the content may no longer be accurate or relevant.