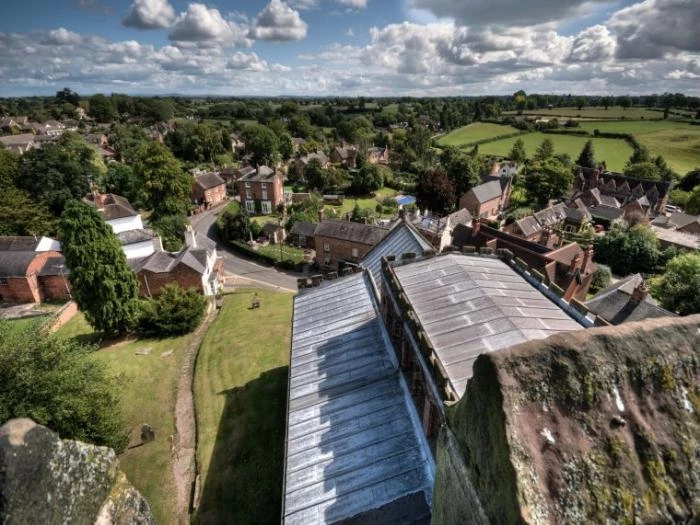 Welcome Back!
I hope you have all had a wonderful summer and welcome you all back to our new school year. We have had a great start to our new school year together, children arrived smart and ready for their new year group to begin on Tuesday. It was a delight to see our Reception children looking so proud of their school uniforms and they have started their year superbly this week joining in lunchtimes, assemblies and playtimes full of confidence.
Classes throughout school have started their new topics for this term which range from Victorians, the World Wars, Fire and Ancient Egypt. Class teachers have worked hard and created wonderful, welcoming learning environments in all of the classrooms during the summer break and I have already seen some great questions being generated across school which the children are keen to find answers to!
We have welcomed a number of new teaching staff to school this week. Mr Davies, Mrs Maughan and Miss Clarke joined our
team and we are delighted to have them all join our school.
We have welcomed Mrs Naden back to school this week and we say goodbye to Mr Doran today and thank him for all his hard
work ensuring school was ready for the new term over summer.
We are delighted that our kitchen refit was all completed on time over the summer break and was up and running for the new
school new year. Thanks to Mrs Hayward and Mrs Gavin for their help with this project.
We have new Year Six Team Captains for this term, our Captains are: Rowan – Grace Tonks, Lime – Rai Baxter, Alder – Holly Gregory and Oak – Maisy Goodwin.
We also have two newly appointed Tidy Team Monitors in Year 6, Rebecca Dutton and Christina Bugeja, who will be carrying out 'spot checks' throughout the week and meet to discuss their findings with me so the winning class for the Tidy Team award can be decided on each week.
Congratulations on your new, important roles in school. I am looking forward to working with you all during the year.
At the start of a new school year, I would like to take the opportunity to remind you of ways you can support your child in
school.
In School on Time: Punctuality makes a great start to the school day and we cannot stress how much children are affected if they arrive late. The feeling of uncertainty and worry often impacts throughout the entire first lesson. Please let us know if you are having problems getting your child to school on time.
Look Smart: Wearing School Uniform makes a statement which helps unify all our learners. It has been great to see so many children looking super smart in their new uniforms this week. PLEASE label your child's clothes and belongings. It makes a
big difference when looking for lost property.
Snacks and Waterbottles
Please ensure any snacks for break times are fruit only – no chocolate bars or crisps please. We also encourage all children to eat healthily at lunchtimes and we ask that parents support us with this when sending packed lunches into school.
Keeping our bodies and brains hydrated throughout the day is vital to ensure we are able to stay healthy and refreshed.
Please make sure your child has a named water bottle in school each day. Children have access to our water coolers in school
throughout the day but they do need a bottle to collect their water in. Please also be reminded that these bottles are for
water only and not juice of any kind.
Leave of Absence During Term Time Requests
After the summer break we are eager to help children on the next steps to learning success. Whilst we are
very aware that family time is important, taking time off school during term has a limiting effect on children's
progress.
Guidance concerning holidays taken in school term time is clear – holidays will only be authorised in exceptional circumstances and both schools and Local Authorities are expected to ensure that such circumstances are not that holidays are cheaper during term time. Parents asking for leave of absence for their child must clearly state why they feel their circumstances are exceptional but schools are not obliged to authorise any holidays. Please
bear this guidance in mind when making bookings for any holidays. It is important that children attend school regularly and
do not miss extended periods of learning during term time. Therefore, in line with guidance, requests for holidays during
term time will not usually be authorised.
School Dinner Menu – We will be serving week 1 menu next week
Prayers to Share this week – We give thanks for the sunshine which has welcomed us back this week.
FASA
We are very lucky to have a hard working FASA group who support school with many projects. FASA will be holding a range of events and meetings across the school year – please look out for more details soon.
Many thanks for all of the Rag Bag bin donations over Summer. I would like to remind everyone that it is important that all donations are bagged up and if the bin is full, please do not leave bags on the grass beside the bin.
ABC Childcare
ABC is a provider of funded childcare and offer high quality Nursery, Breakfast and After School Club care on our school site. If you would like further details about the provision ABC provide, please contact the ABC team on 01270 748081.
Sunflowers!
I know that families across school have been tending to their sunflowers carefully over the summer and the time for bringing them into school to be judged is fast approaching. Bryony Nixon will be in school on Friday 16th September to judge the plants and we ask that children bring their entries into school on the morning of Friday 16th September in preparation for this. Please ensure each plant is clearly labelled with your child's
name and year group when they bring them in on this day. Good luck to everyone!
School Term Dates
A list of key dates for this term is being sent out today. I hope you find this useful and that many of you can join us for our Open Evening for each class on 22nd September (5pm – 6pm). This is an opportunity for parents to have a chance to meet class teachers and find out more about expectations and planned learning activities in new year groups. We will send out further details closer to the time.
Office Letter
Our office team have sent home data collection sheets for families to update contact details for the new academic year for all children in Year 1 – Year 6 this week. Please help the Office staff by returning your data collection sheets promptly so we can ensure we have the most up to date details on our system.
They will also be sending out an information letter next week outlining school office payment and communication systems.
Mrs Gunstone, Mrs Howard and Mrs Taylor are happy to help with any questions or queries you may have about any aspect of this, please do not hesitate to contact them.
Parent Survey
Many thanks to those parents who responded to last term's Parent Survey. We were able to identify strengths and areas of development from the returned forms, which we are using to help us write our new Strategic School Development Plan for this year. I will be sending out a summary letter in response to this early next week, which I hope you find informative.
Remember you can let school know your views via our surveys, Parentview on the OFSTED website (using the link from our website) and through Parent Forum. It is important that we hear parent views and any time given to responding to these feedback avenues is very much appreciated.
Volunteer Helpers in School
We were, once again, well supported by people volunteering to come into school to help with reading and activities in classes last year. We really appreciate the time people are willing to give to this and are keen to make the best use of it. A letter with a reply slip for volunteers to complete about their availability is being sent out today so that we can allocate the help we get across school. Please look out for this letter and let the Office know if you have any questions about this.
School Meals and Pupil Premium
As you are aware, the Government's initiative 'Universal Infant Free School Meals' provides free school meals to all children in Reception, Year 1 and Year 2. Cheshire East Council will continue to administer free school meals to families that receive qualifying state benefits. Any family who feels they may be eligible for this scheme should apply by telephone on 0300 123 5012.
All schools receive additional funding known as the Pupil Premium for pupils registered with the Council for free school meals based on income levels, therefore any parents who may qualify should still apply to the Council if they are in receipt of one of the qualifying benefits, even if your child is currently in Reception, Year 1 or Year 2.
The School Office have an information sheet with further details about this funding if you would like to find out more.
Brine Leas Activity Day for Year 5 & 6 children
Advanced notice – this event for prospective students will take place on Saturday 8th October at Brine Leas School. Ju Jitsu Lessons at Audlem Scout Hall David Bowen Renshi (3rd Dan) teaches Ju Jitsu martial arts to all ages from 4 years to adults. If you would like to join these lessons, visit David on Fridays at Audlem Scout Hall from 6pm – 7.30pm or call him on 07969422536. Sessions cost £5 with first session free of charge.
David strives to teach defence skills, good warm ups and games. Several children from our school already attend, so if parents or children would like to join, pop down on Fridays to join this exciting martial art club
Finally
As usual, I will be on the playground before school most mornings to speak to parents, carers and children. If you would like to speak to me about any aspect of school life and are unable to see me then, please contact the school office to arrange an appointment or email me directly.
I look forward to working with both you and your children again this year.
R Jewitt
---
This article is from our news archive. As a result pictures or videos originally associated with it may have been removed and some of the content may no longer be accurate or relevant.