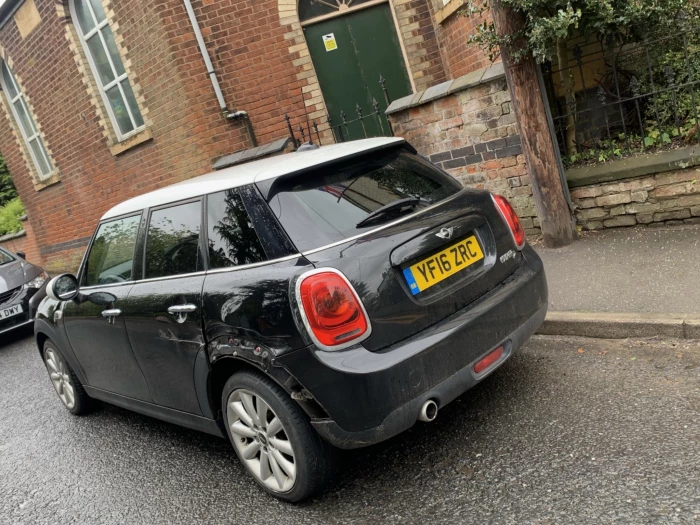 Ed: We received this plea for help from Mel Winter
I wondered if I you would be able to publish a plea for help for me asking for witnesses, or potential CCTV/ webcam evidence about a road traffic incident that happened at 10.45am (Friday 21st May) in Audlem.
I was parked on Cheshire Street near the Scout Hall and was in the village doing some jobs. An eye witness saw a flat back lorry, with a male driver aged approx. 50-60 years old hit the side of my car (black mini copper with a white roof). Although the witness flashed the driver and beeped at him, he failed to stop. He has significantly damaged my car unfortunately – see enclosed photo.
Although the witness took a note of the registration it is not coming up as recognised by the police or my insurance database, so she may have noted it down incorrectly, or it could be false plates??
I therefore wondered whether anybody else had seen the incident or has potentially captured it, or the lorry, on a web cam or CCTV in the local area. The lorry was driving from Nantwich into Audlem so he must have come through the village and either turned left towards Woore or right towards Whitchurch/ Markey Drayton way.
I have checked with the police and they thought it was a good idea for me to post this on Audlem Online.
Thank you for anything you can do to help with this!
Kind Regards
Mel Winter
Click on photo for more detail