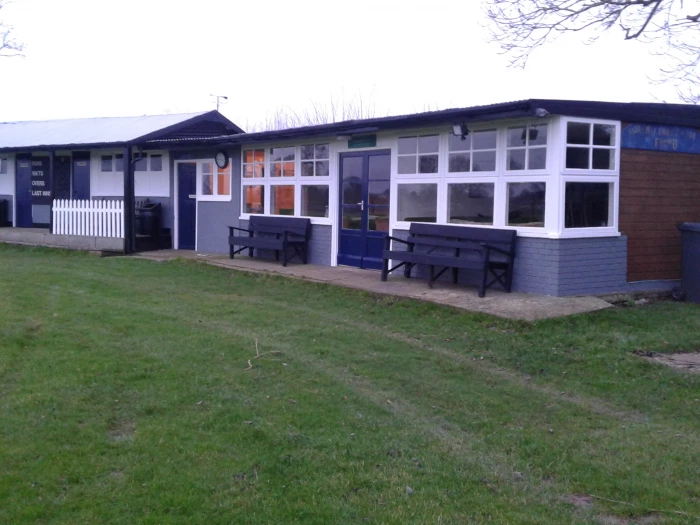 Saturday's game at Meakins was a brief affair with Audlem returning home with the spoils after dismissing the hosts for just 22 runs . Dan Butler ( 4 for 9 ) and Callum McIlveen ( 3 for 4 ) inflicting the bulk of the damage with wides the main contribution to Meakin's meagre total with 7 being recorder by the scorer.
Audlem were able to experiment with the batting line up to enable some of the middle and lower order batsmen to have a knock. The openers were grandfather & grandson combination , John Wainwright and Andrew Salmon with a 54 year age difference between them who managed to carve out the highest partnership of the match taking the score to 14 and within sight of the inevitable victory. A strange match was concluded by yet another wide as they also became the main contributor in the visitor's winning total.
The following day's match was held at the Gorse Croft with the ground badly affected by the overnight rain and a menacing grey sky threatening another deluge at any time. Scot Hay were the guests on this occasion and on winning the toss the visiting captain had no hesitation in inviting the home team to bat first on a tricky surface. Runs were difficult to find in the conditions with only Paddy Leese. Andy Burton, Ewan and Ronnie Farnell managing double figures leaving Audlem on 97 for 9 off their allotted 40 overs.
Scot Hay had the same problems finding run scoring difficult with opening bowlers' Simon Swift and Ewan Farnell both claiming 2 wickets apiece but held back a couple of big hitting batsmen in the middle order to face the change bowlers and the tactic proved successful as they cruised to victory with 5 wickets and plenty of overs to spare.
Next Saturday the league X1 are hosts to Stafford CC and the Sunday team are away at Malpas