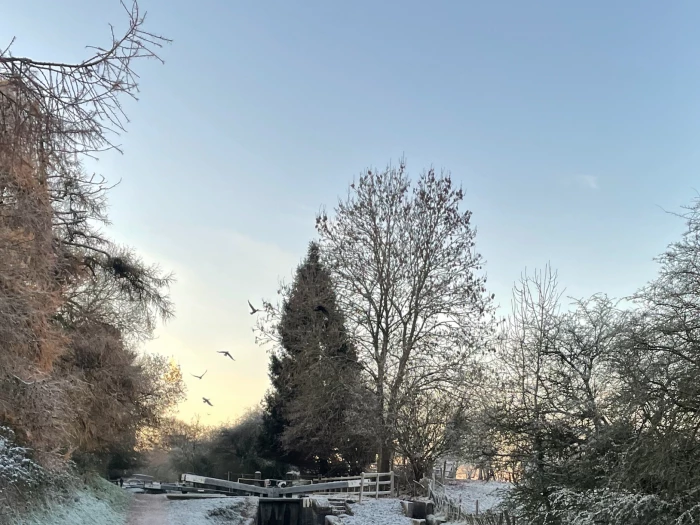 Ed – apologies for the delay in publishing this article – AudlemOnline is experiencing its usual rush of Christmas stories.
There were about 10 cormorants on Friday on the canal near bridge 77.
Their numbers increased as the week wore on -- on the Monday before I saw 2.
This is the best photo I could get today (Friday) of them in flight as they take off as soon as I get near. Is this a normal occurrence?
I expect there are bird watching experts who will know the answer.
Thanks, Christine Johnson