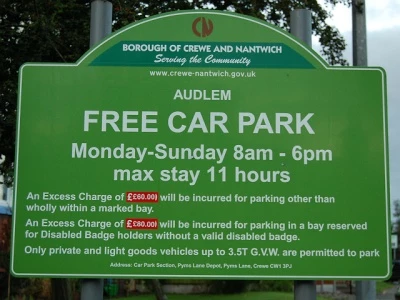 Car Park Charges
Concern is rising that Car Park charges will hit Audlem's Car Park after Crewe and Macclesfield Councillors point to smaller villages/towns that do not pay charges unlike the large towns such as Crewe and Macclesfield etc.
We are given to understand these Councillors are calling for a review by Cheshire East which may take place this week.
What may not be realised though ( by these Councillors) is that Audlem's very small Car Park serves the Medical Centre, has large proportion of spaces for disabled people and also serves as the drop off point for elderly people attending the ADCA functions in the Annexe.
Please follow this link here to see a recent article in Alsager Nub News by Belinda Ryan