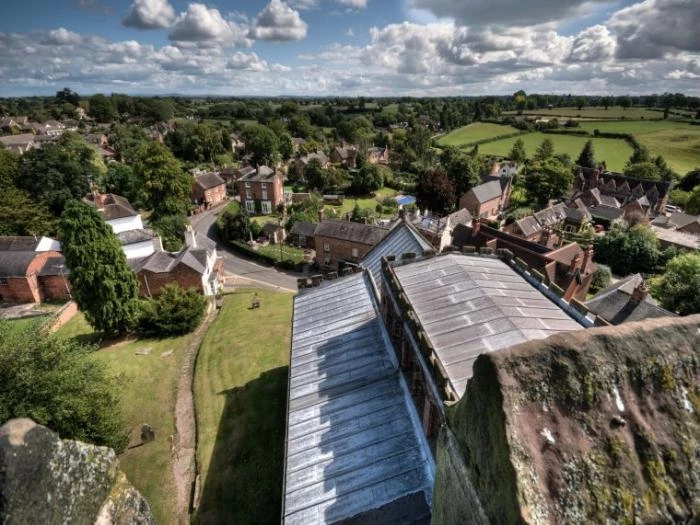 Regular Audlem Online readers will recall the stories about well-known resident Billy Gibbon's invention – the Automatic Pre-timed Evening Chicken Coop Door Shutting Device.
There's just a chance that this story might, and it's only a 'might' at present, become a much bigger story in 2011. The invention has been submitted to Wallace & Gromit and possibly the best way to explain this complex tale in detail is to hand you over to Billy, who says:
"A bit of an update regarding the "Wallace and Gromit World of Inventions Competition..."..( That's nearly as much a mouthful as my "Automatic, Pre-Timed, Evening, Chicken Coop, Door Shutting, Device Thingy..well, almost).
"To be honest..there's not much news really...and you know what they say about no news..but that's not relevant here because there's not no news, but there's a bit...of news...pay attention at the back!
"When my good friend, Barry Cooke, filmed me and my "Automatic..... " (oh, I'm not going through all that again) etc etc...he then edited it and chucked away all the funny bits. Only joking, but we did have to loose quite a lot of film because I rabbited on a bit too much...I know what you're thinking! So, when he got the film down to the required length, he sent it off to Nick Park and the Team.
"Up to this point, I didn't know what the prize was...or even if there was one. The next day, when I looked on the Wallace and Gromit web site, I found out what it was..."Win a starring role in a future Aardman animated production" it said. And that meant there'd be a clay model made of the winning inventor!
"Now, I don't know how many of you out there reading this know what I look like, but to those of you that do, can you imagine what I'd look like made in clay! I look weird enough as it is!
"Seriously though, (actually, I am being) what an absolute thrill it would be to win that. I realise I'm up against, as Wallace would say, some "cracking inventions" and the standard is high, but, you never know. Well, you will know because when I know, you will. Billy Gibbons...News at Hen...Audlem."
---
This article is from our news archive. As a result pictures or videos originally associated with it may have been removed and some of the content may no longer be accurate or relevant.