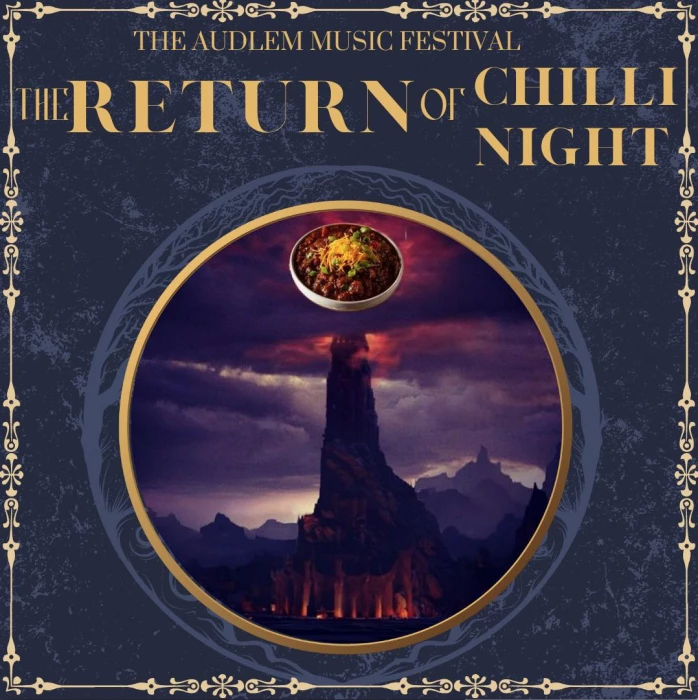 Return of The Chilli Night Ticket Update
Hello music lovers!
There are now only 50 Tickets remaining for the Chilli Night on Friday 3rd March at the public hall. Thank you to everyone who has already purchased theirs. If you do not wants to miss out on a great night of live music from Hipster and Amber Lamps then be sure to grab your tickets as soon as possible.
Tickets are available for purchase at Williams Newsagents and via our email info@audlemfestival.live
Tickets purchased at Williams will be CASH only but we will offer bank transfer for tickets purchased via email. Tickets purchased via email can be collected on the door of the event night or kept in envelope for collection at Williams. The early bird discount of £15 per ticket finished on the 31st January, all tickets now will be £20.
We look forward to seeing you all on March 3rd for good vibes, drinks and of course the all important Chilli. See you soon.