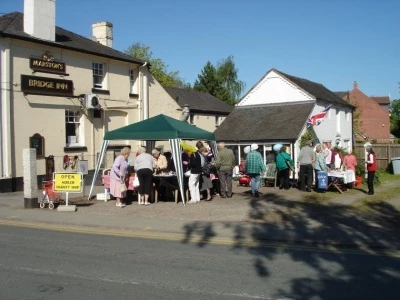 Audlem Charity Shop.
Unfortunately we will not be able to open the shop this coming Saturday as the weather forecast is for heavy rain. Our volunteers are a hardy bunch but with the best will in the world, dripping gazebos, damp stock and soggy volunteers are not a good thing!
Instead we will open on Friday 7th May from 10- 2 and fingers crossed it stays dry. As you may know, the shop is so full of great donations that unless we bring it out side , no one would be able to get in to view anything, hence being weather dependant. So please pop along and see our vast array of items for sale and if you can't see what you want, we may well be able to find it for you, we are happy to help.
We are still sorting through donations we have been given so please don't bring any this week, hopefully we can start accepting your kind donation s again next week..