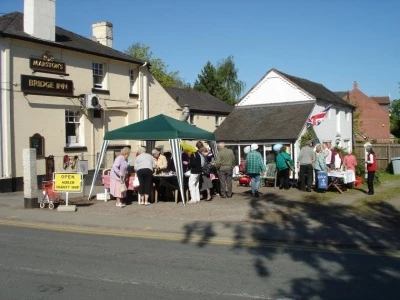 Audlem Charity Shop
Audlem Charity shop will be open on Saturday from 10-4 and every Saturday from now on, displaying the huge range of goods we have had donated. 
As we now can only open outside , due to the volume of goods, please note if it rains , we WILL NOT be able to open, sorry to say.
Also this is the only day we will take donations, so please do not leave bags etc outside. If Saturday is inconvenient , then please contact one of our volunteers ( numbers shown on the door) who will arrange a mutually convenient drop off time.
There will NOT BE a plant sale this week at Windmill Drive but plants will be available next Saturday at No. 32 from 10-4. As always there will be a lovely display for you to choose from.
Thankyou and we look forward to seeing you