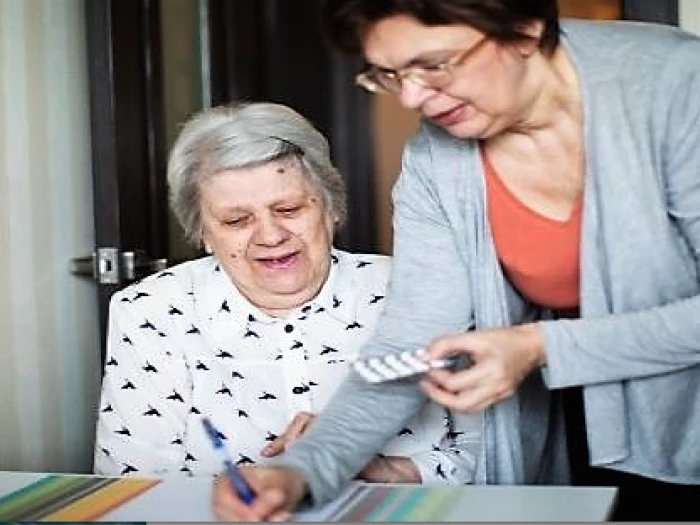 Council continues to support unpaid carers during Covid-19 crisis
Cheshire East Council has launched a service that offers support to thousands of unpaid carers across the borough during the current Covid-19 crisis.
An unpaid carer is described as someone who provides their time and support, without payment, to family or friends who couldn't manage without help. This could include day to day living tasks or personal care to a family member or friend such as helping them to wash, get dressed, eat, taking them to appointments, or keeping them company when they feel lonely or anxious.
Unpaid carers also include many children and young people who look after a brother, sister, parent or grandparent who has a disability or illness.
Working together with several organisations, including the Cheshire East Carers' Hub, and the charity Crossroads Together, the service offers ongoing support and reassurance for carers, recognising the value and the support they are providing during this difficult time.
The service includes:
Signposting carers to relevant services to help them in their role, including support for mental health;
Providing information and advice and someone to call in a crisis; and
Referring carers to relevant teams within the council where further ongoing support is required
Cheshire East Crossroads Together is also offering urgent carer breaks for up to a maximum of three hours, to enable the carer to take some time out at this difficult time.
Councillor Laura Jeuda, Cheshire East Council cabinet member for adult social care and health, said: "We know that the current situation has placed additional pressure on those who care for adults and children. Our number one priority remains to protect vulnerable people, including children across the borough.
"In Cheshire East, around 40,000 people identify themselves as unpaid carers. This estimate doesn't include those adults and children who don't recognise or choose not to declare their caring role, who are often termed 'hidden' carers.
"Our existing service has been very proactive in reshaping their offer to reach out to all carers and saying, 'we are still here to help'. This could include having someone to talk to at the end of the phone or ensuring that their loved one is safe and looked after while they have a short break to go shopping or take a walk."
Councillor Kathryn Flavell, Cheshire East Council cabinet member for children and families, said:
"Many unpaid carers, including many children and young people, often don't see themselves as being in need of services. Many may feel that they are simply carrying out ordinary responsibilities as part of a family, yet the key role they play is vital during the Covid-19 crisis, particularly if they become ill or need to self-isolate.
"My message to our army of unpaid carers is a huge 'thank you' for your role in helping to tackle this crisis. Please don't hesitate to get in touch if you need help."
Carers can contact the hub by calling 0300 123 5034 or completing the 'I need help' section at www.cheshireeast.gov.uk/peoplehelpingpeople