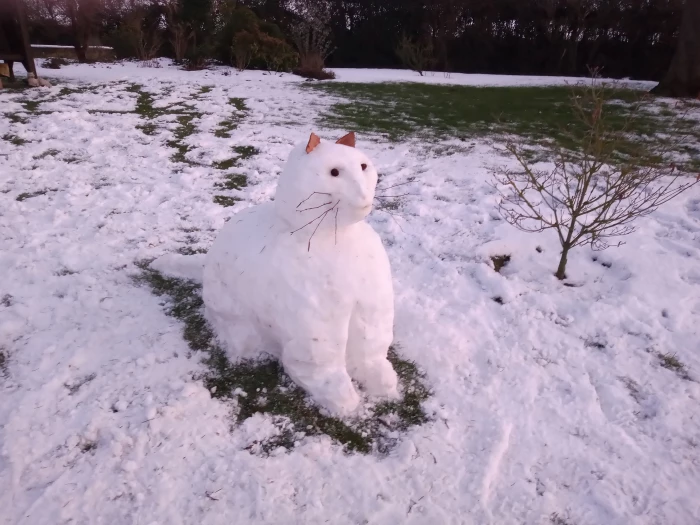 Cat Found – believe named "Snowy"
We wondered if your readers might like to see yesterday's new arrival in School Lane. We abandoned our original plan to drive to Crewe in the ice and snow and instead spent an hour and a half building Snowy. Much better fun!
Why should the over 65s not get to play in the snow as well?
Snowy's favourite breakfast is believed to be 'Frosties'.
Andy and Di Hannah.