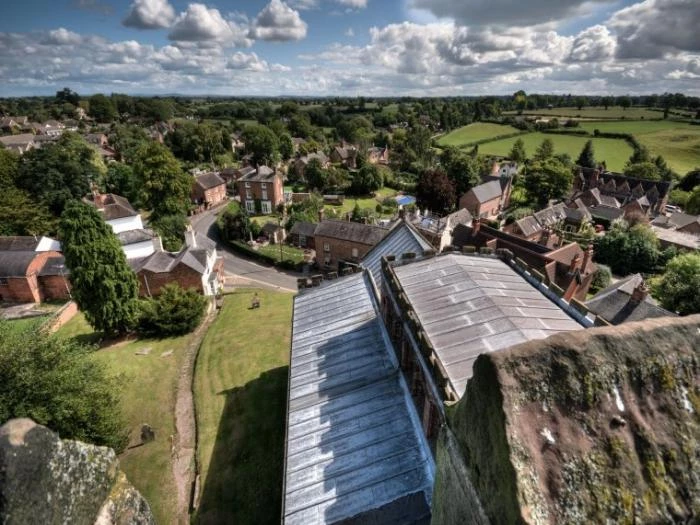 It's been a great Festival so far with wonderful music of seemingly every genre, packed pubs, appreciative audiences and a real buzz about the place.
This is what's on offer on the final day of the Festival, Bank Holiday Monday, when there will be the added attraction of the Carnival with lots going on at the Playing Field too.
Check out the details on the Audlem Festival website – click on the link beneath the photos.
We include a few photos from yesterday. If you have any great Festival photos, do please send a selection (not too many at once) to editor@audlem.org">editor@audlem.org
Landscape format photos are ideal – other shapes we will have to crop and edit.
Bank Holiday Monday 31st May
'Music as a way of Life' photography exhibition with Sophie Mazingarbe
Hoc's Fat Pigeon – All day
Sophie Mazingarbe is a young international photographer. Since moving to the UK from Paris, she has mainly worked with musicians and media figures, garnering praise in the process for her adventurous and insightful pictures.
Music as a Way of Life is the title of this year's exhibition of her work as she is returning to the Audlem Festival. It will comprise a wide selection of her pictures gleaned from 5 years spent with both the Famous and the Unknown as they lived and breathed Music.
10:00am – Beautiful Embroidery. South Cheshire Embroiderers Guild
The Methodist Church Hall
A magnificient display of the craft and creativity of their members. Finish time 4.00pm.
11:00am – Nick Lundie
The Coffee Lounge
Talanted acoustic musician and songwriter, plays a large variety of covers.
12:30pm – Cajo Funk
Blues Alley
Popular saxophone and piano duo. Playing a groovy mix of funk and soul.
1:00pm – SteamHead
The Butter Market
They entertain with a range of exciting and engaging tunes, all performed with enthusiasm and energy. A line up of clarinet, saxophone, banjo, accordian, tuba and percussion they burst headlong into a fusion of Jazz, Latin, Folk and Calypso.
1:30pm – Val Warner Trio
Lord Combermere
Acclaimed local vocalist Val Warner performs a mellow set of jazz standards and smooth soul classics. Expertly accompanied by Mike Vaughan on jazz guitar and John Gunstone on piano.
2:00pm – Dave 'n Kel
The Bridge Inn
Kelly's emotive and inspirational vocal talent, is combined with Dave's powerful and gritty acoustic guitar style, producing a unique and impressive performance.
2:30pm – Johnathon Tarplee
Blues Alley
Jonathan Tarplee (AKA 'Jaytee') writing, singing and playing for original bands varying in style from indie to folk rock and grunge. Not to be missed!
3:00pm – Sarah Miller & Dan Machin
Lord Combermere
Vocalist Sarah Miller makes a welcome return to the festival, performing classic hits from all genres. Sarah is a hugely talented singer who is currently a backing vocalist for Tony Christie, will be joined by Dan Machin, an incredibly capable guitarist.
3:00pm – Lost in The Mist
Shroppie Fly
Something different for the afternoon. A couple of hours of traditional & original songs, comedy, music & poetry. www.bobwebbmusic.co.uk.
3:30pm – sameOLDnoise
The Bridge Inn
Jack, Kirsty and George with some new songs, classy vocals, a guitar and a box full of rhythms.
4:00pm – SteamHead
The Buttermarket
A second helping!
4:30pm – Flight 505
Lord Combermere
Hard Hitting no-nonsense three piece Rhythm & Blues band. Fabulous Thunderbirds, Tom Petty, Dr. Feelgood, etc, etc.
5:00pm – The Blue Yellows
The Bridge Inn
Compared with bands as diverse as James, The Pixies and the Arcade Fire, their sound has been described as grunge/folk!
5:00pm – Folk Session
The Shroppie Fly
Earlier than normal for a Monday, the ever-popular Folk Session.
6:00pm – Chloe
Lord Combermere
If you remember the band from last year then you won't want to miss Chloe Chadwick's acoustic solo set this year. She is a stunning singer/songwriter/guitarist, who plays sets around the French Alps and the Balearics.
7:00pm – Nick Lundie
The Bridge Inn
Nick Lundie, talented acoustic guitarist and singer, playing a huge mix of covers and original material. This will be his 4th Audlem Festival and "is looking forward to a great night at the Bridge Inn."
8:00pm – Chilli Night
Lord Combermere
The Chilli nights move out of the Scout Hall and venture again in to the spotlight of the Audlem Festival, the usual mix of music and talents will be here!
9:00pm – Terraplane Blues
The Bridge Inn
Playing an exciting mixture of authentic blues and hokum from the 1920's to the 1960's ranging from Robert Johnson, Skip James and Blind Boy Fuller through to Muddy Waters, Elmore James and more contemporary styles.
9:00pm – Jim Kirkpatrick & Friends
Shroppie Fly
Just one of the grand finales around the village to this special weekend. Jim will be accompanied by some of the best musicians around – you know it's going to be good.
---
This article is from our news archive. As a result pictures or videos originally associated with it may have been removed and some of the content may no longer be accurate or relevant.