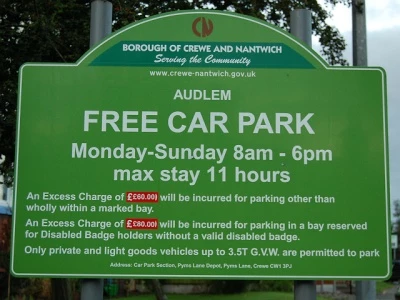 If charging is introduced to the Car Park in Audlem the result will be more parking on the road network.
The parking on the roads in the village is already hazardous due to limited visibility. Whilst it can be appreciated that on street parking slows the flow of traffic through the village there are many instances where the traffic grinds to a halt completely.
This happens usually because of vehicles parked on the double yellow lines, and of course the large lorries using the route through to Whitchurch. Perhaps the local council should suggest that Car Park charges would be acceptable in Audlem on the construction of a bypass redirecting the heavy goods vehicles away from the village thus leaving the centre of the village for local traffic only.