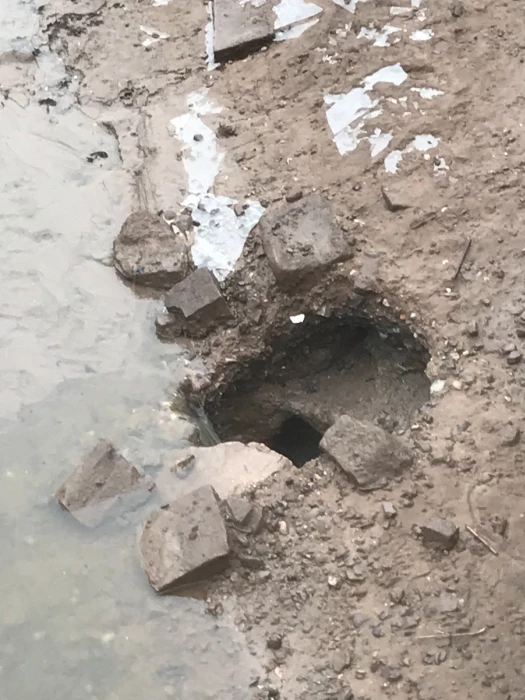 Notice Alert
Shropshire Union Canal
Location: Bridge 80, Bennetts Bridge, Shropshire Union Canal
Starts At: Bridge 79, Moss Hall
Ends At: Bridge 82, Coole Lane
Friday 15 January 2021 13:00 until further notice
Type: Navigation Closure
Reason: Structure failure
Update on 19/02/2021:
This week, our contractors have been working to establish the line and level of the existing culvert, where it crosses under the approach wall foundations at Bridge 80, Bennetts Bridge on the Shropshire Union Canal.
We have now installed the temporary support necessary to allow us to keep the Grade II listed bridge approach walls intact whilst we install the shoring needed to excavate the new culvert safely.
A further update will be provided Friday 5 March.
Update on 05/02/2021:
Our contractors have now installed a temporary access into the canal bed at Bridge 80, Bennetts Bridge on the Shropshire Union Canal and we will be starting works to remove the damaged culvert early next week.
Whilst this section of the canal remains dewatered, our teams across the Shropshire Union Canal have been working together to manage the water levels and provide a sufficient flow past the affected areas.
A towpath diversion has also been established this week, details of which can be seen onsite.
We will endeavour to get this repair complete in time for Easter, subject to ongoing effects from Storm Christoph and other arising emergency works in the North West. We will have better certainty on the timescale in the next couple of weeks and a further update will be provided by Friday 19 February.
Ed: Many thanks to David Marin for providing this report on slow but steady repair of the canal