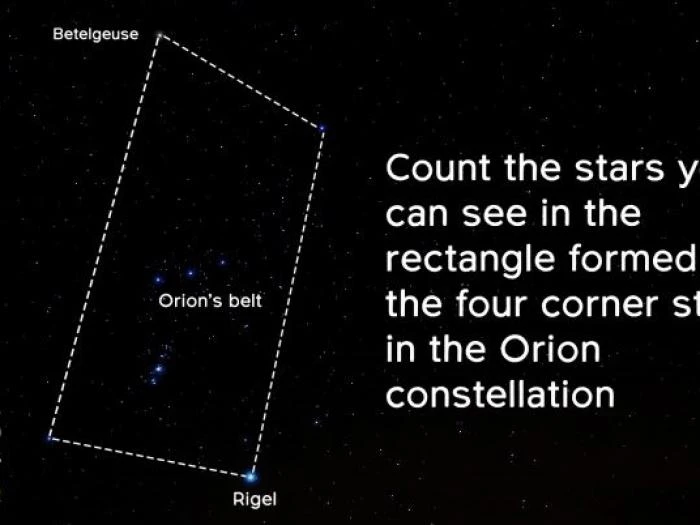 CPRE (Campaign to Protect Rural England) are asking people to do their own star count and send in the results, to try to establish where "light pollution" is a problem that can be addressed.
The star count can be done on any clear evening from 21st to 28th February.
How to take part in Star Count
Try to pick a clear night for your count, with no haze or clouds, then wait until after 7pm so the sky is really dark.
Looking south into the night sky, find the Orion constellation, with its four corners and 'three-star belt'.
Take a few moments to let your eyes adjust, then count the number of stars you can see within the rectangle made by the four corner stars. Don't count the corners, but if you can see them, do count the three stars in the middle – the belt.
Make a note of the number of stars seen with the naked eye (not with telescopes or binoculars) and then submit your count on our website.
Share your experiences (and any photos) with others on social media using #StarCount
And don't forget to check back to see the national results and how your area compares to the rest of the country.
The full explanation is given here on their website.