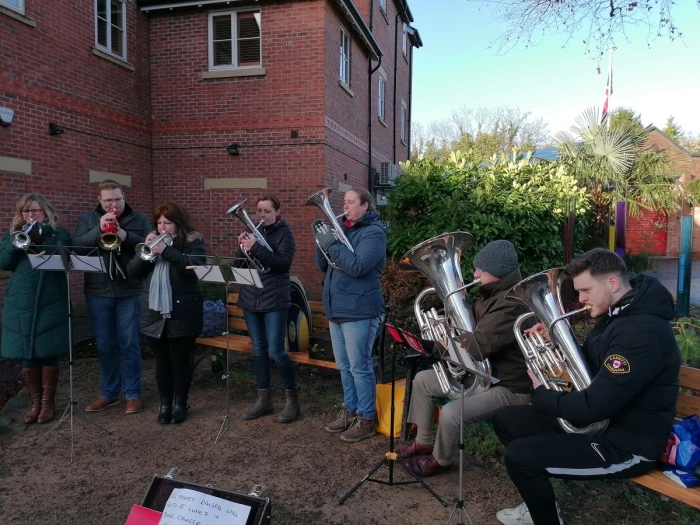 This morning our group of brass playing friends did what we do every year and played carols in the village.
It has now become a Christmas eve morning tradition for our little group.
It never has been about collecting money but all the same people always give anyway.
This year the generous villagers gave us £310 which will be divided between Bowel Cancer UK and St Lukes Hospice.
Merry Christmas.
Dave