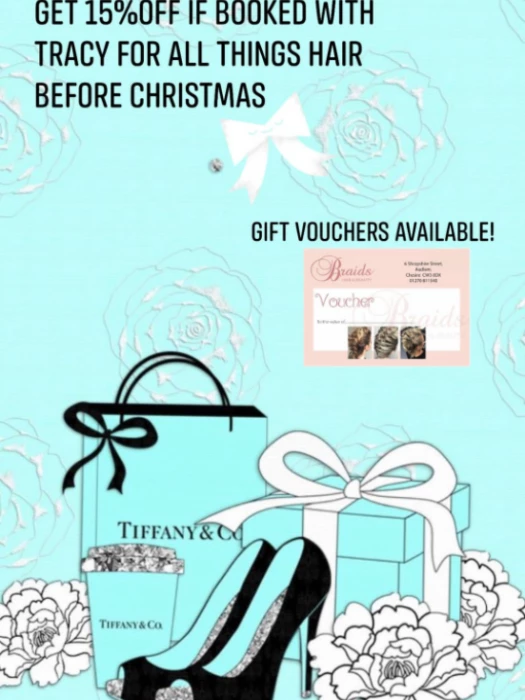 Hello braids hair and beauty salon Christmas opening,
Mon 20th December 9/5
Tues 21st Dec 9/6
Weds 22 Dec 9/7,, couple appointment s left ,pm of 22nd Dec!!!!!
Thursday 23rd Dec 9/6
Fri 24th Dec 9/4 !

Tracy our new stylist has a couple of appointments available on the 24th!!!
To book call 01270 811540
Merry Christmas l
Love and thanks too all xx
Click on Photo to get full detail