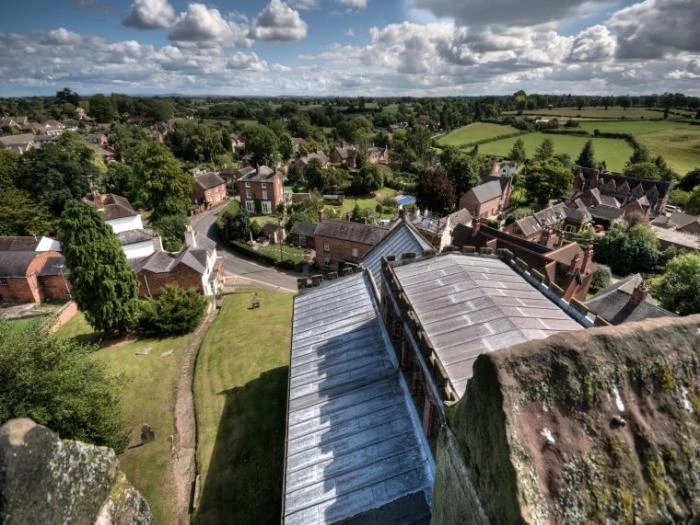 Fans of Audlem 2nd XI probably wonder where the team has been so far this season.
Six weeks from the start of the cricketing year the team has so far beaten Appleton 3rd XI by 9 wickets but otherwise had games rained off or abandoned.
Saturday's game away at the Victoria Club in Holmes Chapel, however, made up for all the frustrations so far suffered as an astonishing game unfolded.
Holmes Chapel were one of the three teams to have beaten last year's championship-winning team in 2015 and both teams took to the field seriously depleted by calls from their respective first teams and half term holidays.
The hosts won the toss and invited Audlem Seconds to bat, obviously eyeing a repeat of September's victory.
As ever at the Vic Club, tight bowling can make life very difficult for the batsmen and opening bowlers Hind and Tickle did just that. Danny Thorburn unluckily played on for 8 with the score at 16 in the 14th over whereupon Zar Ahmed was joined by Dave Parry who was having his first outing in eighteen months following surgery to replace both knees.
Zar generously tested out the new knees by forcing a couple of quick singles which even Parry's old knees would have struggled to cope with and he was only saved by poor throws from the gulley area.
Paul Thorburn acted as runner for the hobbling New Zealander but even he failed to get halfway down the wicket as Zar attempted yet another ambitious single. Parry departed for 2, both bullied out of him by Zar. Mr Concrete himself had by now moved on to 7 from 22 overs, level pegging with extras and the score at 24-2.
Mr and Mrs Oliver of nearby Selkirk Drive departed in disgust claiming they had come out to enjoy the cricket but would rather watch their garden fence than this fare. Eventually Zar reached double figures in the 28th over, but as is often the case when batsmen reach significant milestones, he lost concentration and spooned a comfortable catch to cover.
Wayne Jeff made the fatal error of taking the catch, thus removing the best chance HC would have of winning the game.
40 – 4, 28 overs gone and the pressure was now on the remaining batsmen to push on towards a respectable total. Attacking play continued to be difficult and none of the middle order batsmen reached double figures.
After 35 overs the score was 67 – 8 and things looked grim. Leo North and Sam Colclough, both Crewe Alex fans used to dire situations, aimed towards two targets. Firstly to see out the remaining ten overs and secondly to post a total that might be slightly competitive, even if only in the scorebook.
In addition, North was determined not to get out to any of his former students, colleagues or students' parents.
Between them they calmly and confidently put on an invaluable 40 runs, with Colclough scoring his first ever six and following that with another from the last ball of the innings to celebrate the achievement of the first target. They reached the numerically poor but psychologically important total of three figures finishing with 107-8 from the 45 overs, Colclough unbeaten on 25 and North not out 12.
Remarkably Hind bowled 12 overs for 8 runs, Tickle conceded 13 from 11, Jeff took 4 for 14 and Potts 2-18.
After the customary excellent tea (thank you Mr and Mrs Dale), Audlem set about their task knowing they realistically had only three front line bowlers to contain Holmes Chapel. What followed will be long remembered by all those who took part.
The host's young and not-so-young batsmen had no answer to the pace, swing, guile and variation of Rob Mottershead and Shaj Ali senior. Mottershead operated from the Care Home End whilst Ali came
up the hill from the Bungalow End and together they produced one of the best bowling performances for the 2nd XI in many years.
Once Ali had bowled the experienced Hind and North had snaffled fellow opener Longley behind the stumps, what happened next was a nightmare for the home side. Seven batsmen failed to trouble the scorer and not one of the home side ever looked like surviving the onslaught.
Ali and Mottershead even took time off from bowling to take catches and most remarkably Zar took a good catch that he made look relatively straightforward.
Mottershead finished with 5 – 3 from 5.3 overs, whilst Ali was comparatively expensive taking 5 – 8 thanks to 3 wides that were probably a relief to the under-fire batsmen.
The Holmes Chapel innings finished 11 (ELEVEN) all out. In retrospect had Mr and Mrs Oliver stuck around a bit longer they would have experienced a wonderful Audlem performance and one of the lowest totals ever made against Audlem CC. Any historians who can come up with lower?
---
This article is from our news archive. As a result pictures or videos originally associated with it may have been removed and some of the content may no longer be accurate or relevant.