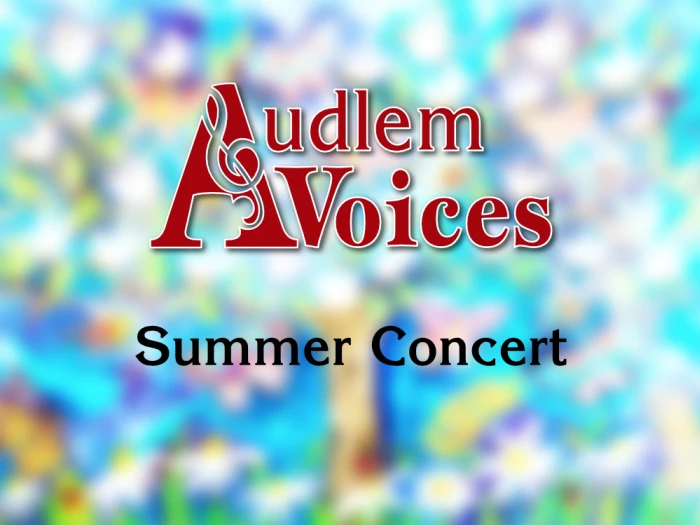 Cool Concert on a Mid- Summer Evening
Free! Free! Free to sing at last!
Two empty years and six tricky months since our last performance, the reassembled Audlem Voices at last stood up in St James' Church on Friday 17 June, opened our mouths, and sang and sang and sang before a lovely audience on the warmest night of the year so far (best time to be in a medieval church!).
It is hard to describe the feelings of the choir. We belong to this choir because we love to sing, and we love to sing for an audience, and the drought has been so looooonnnngggg!
And as if that drought wasn't enough, Covid had one more dart to throw – on Friday morning Naomi Newman, our indispensable accompanist, tested positive for Covid and had to withdraw...
Yet here we were! Singing!
Click here   to read the full report!