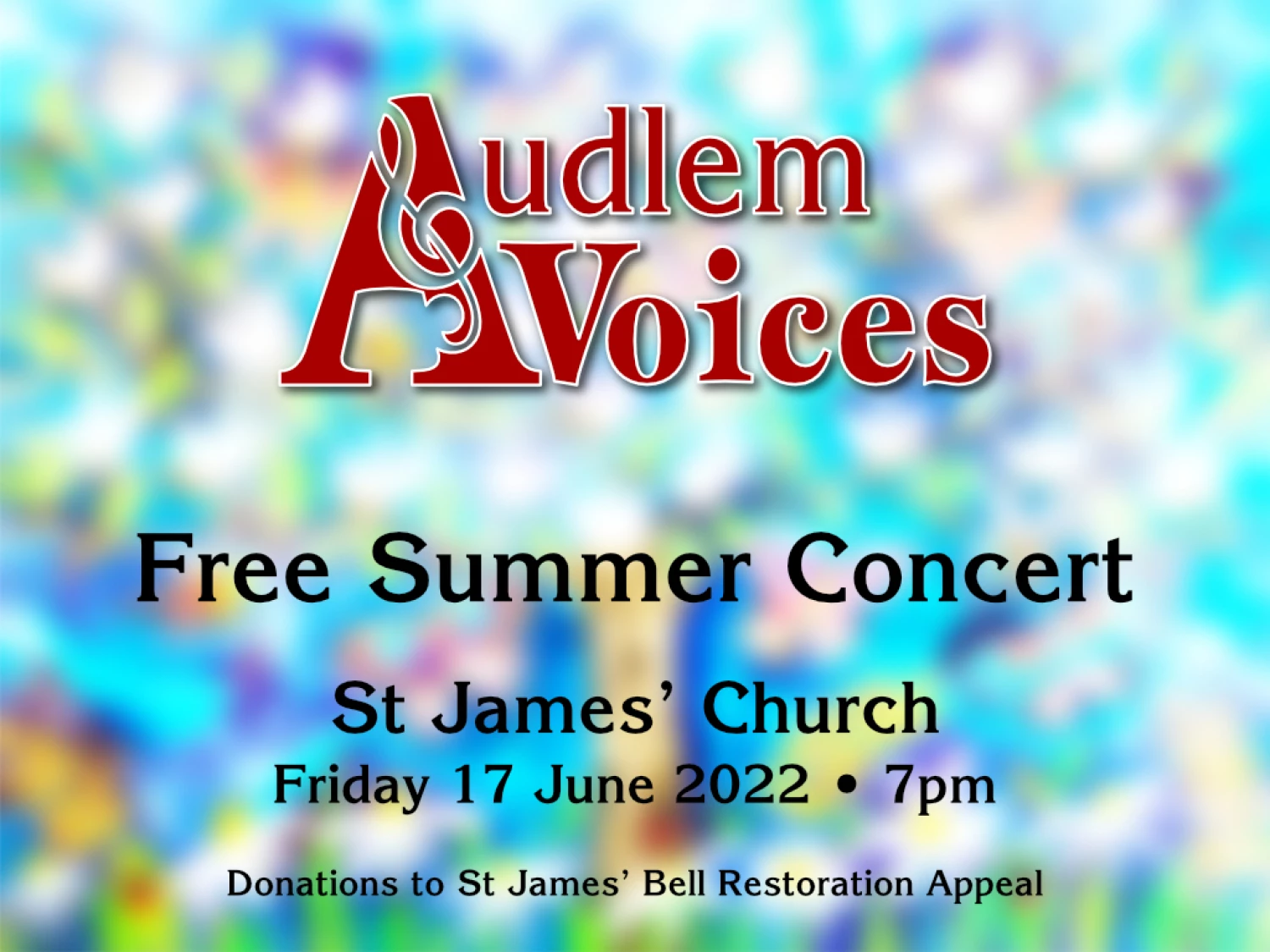 Songs for a summer evening
COME TO OUR FREE SUMMER CONCERT!
Audlem Voices, Audlem's very own choir, was founded in 2008 by Jenny Collis-Smith and puts on a variety of classical and popular music concerts in the magnificent mediaeval precincts of St James' Church up on the crest of the green mound in the heart of Audlem.
Our last performance there was the Christmas Concert in 2019
We all know where 2020 and 2021 went.
But now it's 2022, and June is bustin' out all over, and so are we!
We have regrouped, recruited (new members always welcome, especially men!), and reawakened our singing voices from their long stint in suspended animation.
And now we are ready to welcome one and all to our Free Summer Concert on Friday 17 June at 7pm for an entertaining programme of light and serious music, just right for a midsummer evening.
Yes, this is a FREE concert, but if you would like to make a donation to St James' Bell Restoration Appeal, that would be wonderful!