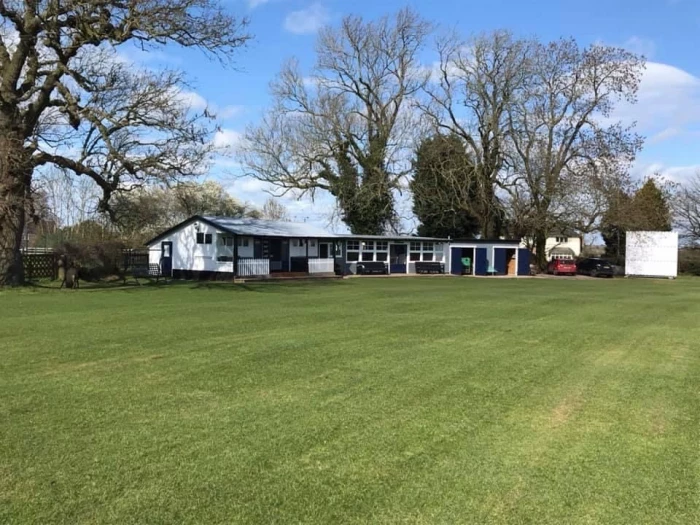 Saturday XI walkover
The Saturday X1 clinched the division title over the weekend in somewhat underwhelming circumstances. Skipper, Chris Shenton received an email from the captain of the scheduled opponents, Sandbach at 8.30 on Friday evening explaining that they could not field a team the following day. A phone call earlier in the week explaining the situation would have been appreciated but the end result was Audlem claiming maximum points available on the day ( 18 ). With nearest challengers, Cheadle playing third placed Rode Park anything but a win for Cheadle would hand the title to Audlem. Rode Park kept their promotion prospects alive by defeating their high flying visitors by 47 runs and Audlem were crowned champions with two games still left to play.
Audlem play hosts to mid table Wood Lane on Saturday and wrap up the season with a trip to near neighbour's, Woore the following weekend. Both games have a start time of 12.30pm
Sunday XI v Brooklands CC
The Sunday X1 were hosts to Brooklands CC from Sale who brought a team with a good mix of youth and experience. The visitors took first knock and were off to a decent start despite young Jake Topping bowling star batsman Shiriraj Mody for a duck in his first over. At the drinks interval the score was 95 for 1 and a big total looked on the cards but both batsmen fell shortly afterwards and with the middle order struggling against Audlem's accurate bowling attack the visitors expectations of a score in excess of 200 was down graded and had to settle of a below par 147 for 8 off their 40 over allocation. Jake Toppimg ( 4 overs 5 runs for 1 wicket ) , Connor Howard ( 8 / 21 / 1 ) , Usman Ghani ( 5 / 19 / 1 ) , Steve Neale ( 7 / 18 / 1 ) , Dave Parkinson ( 6 / 15 / 2 ) & Marcus Taylor ( 3 16 / 1 ) were the wicket takers with one run out.
Audlem's reply didn't get off to the best of starts with skipper Ollie Banfield soon back in the pavilion but that only brought the crease the belligerent Matt Furber who carried on his fine form from the previous week and blasted a well made 30 to accompany opener Steve Ellsmore who stroked a more sedate 17. The hosts eventually overhauled their visitor's total in the 32nd over with four wickets in hand. Adeel Mahmood was also in splendid form and finished on 37 not out with young Jake Topping ( 7 )the other not out batsman.
Next Sunday Audlem's Sunday cricketers travel to Shrewsbury to take on Column CC with the final game of the season the following week at home toAston CC
John Wainwright
Audlem Cricket Club