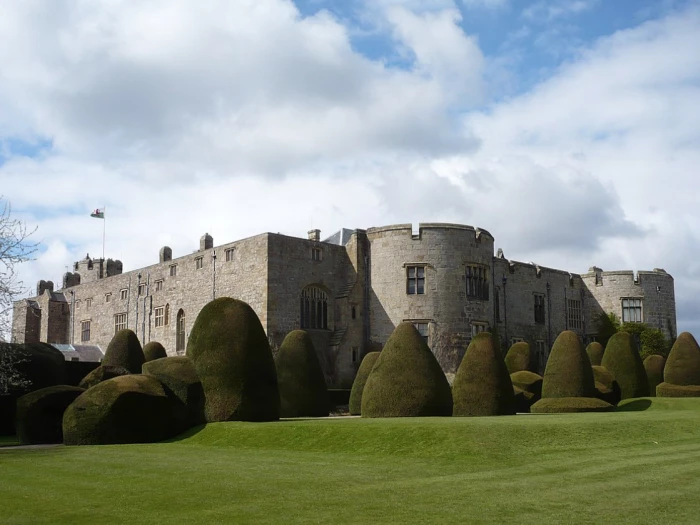 Kate Down is leading our next walk on Saturday 8th April from Chirk Castle, about 10 miles. Meet Audlem Car Park at 8.30 am.
Walk description:-
The walk starts at Chirk Castle car park, which is free. We walk through the grounds and pick up the Offa's Dyke footpath, which we follow to Selattyn Hill. On the route we cross a bridge commemorating the battle of Crogen, which took place in 1165 and is a famous defeat of King Henry 2nd, by the Welsh. Selattyn Hill is home to a Victorian tower, which marks the site of a Bronze Age burial ground.
After circumnavigating Selattyn Hill, we drop down along quiet roads and an old drovers' path to the River Ceiriog, which we cross and reenter the grounds of Chirk Castle to walk through the deer park and back to the carpark.
The first half of the walk is the most challenging as it involves a steep hill and some uneven ground, with several stiles, a couple of which are not dog friendly. There may be some muddy patches, but on the whole, it should be quite dry and firm underfoot.
There WILL be sheep and lambs, so dog owners will need dogs on leads for some of the walk.
The circuit is about 10 miles, with about 2,200 ft of climbing in total( not all in one go!!)
NB All walkers must have suitable footwear and be prepared for adverse weather, carry food and water to last for the entire walk and be suitably fit for the various lengths of walk.
Each walk is led by a nominated leader who will carry some first-aid equipment. The leader has the right to refuse to include in a group anyone who is felt not be adequately equipped.
Non-members of Audlem Rambling Society (ARS) are welcome to come on a walk but are expected to join ARS and pay the membership fee after a trial walk or two.