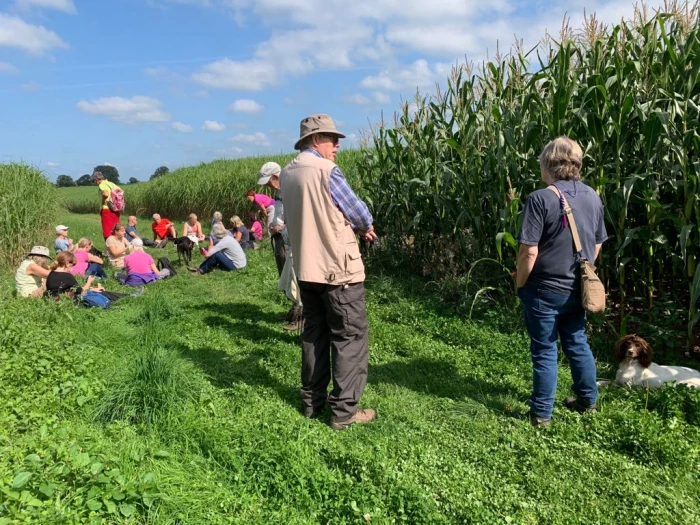 Steve Elliott is leading the walk for the next Audlem Rambling Society (ARS) outing. We will be leaving Audlem Car Park at 8 am to catch the train from Llanfairfechan to Conwy, then walk back to LLanfairfechan. We need to share cars as much as possible as parking is limited.
Following is Steve's description:-
Conwy to Llanfairfechan via the Wales Coastal Path.
Approx 10.5 miles and a fairly significant height gain of 1900ft (16km and 600m). Its pretty well stile free and dog friendly, although being N Welsh hills, there are likely to be sheep around – its also bird breeding time.
Well meet in Audlem carpark for a prompt 8am departure. There is free parking at Llanfairfechan railway station – Llanfairfechan LL33 0BP – its not very big so we really do need to keep the number of cars to a minimum so could we please share and fill them.
We are aiming to catch the 10.15 train to Conwy and its a 1hr 30min drive to get there.
The walk mainly follows the the North Wales Path/Wales Coast Path through a landscape rich in history and heritage with a fantastic high vantage point with panoramic views over to the Isle of Anglesey and the Irish Sea – Hopefully!!!
In Conwy, with its impressive 12th-century castle and town walls, we start from the station and head upwards (and upwards) onto Conwy Mountain – 800ft (244m). During summer, the mountain is blanketed in purple heather with speckles of bright yellow gorse. Whatever the season, we should enjoy spectacular views across North Wales. We then cross the Sychnant Pass to an area that has a lot of history,
Look east along the coast and see the Great Orme headland above Llandudno, while Anglesey lies to the west. Turn inland to gaze down the verdant Conwy Valley to the foothills of the Carneddau mountain range (keep an eye out for the wild Carneddau ponies). The stones on this walk have many stories to tell. A short detour from the path takes us to the ruins of an impressive Iron Age hill fort, one of many ancient sites to be found here.
Close to the path above Penmaenmawr, there is a circle of around 30 stones which have stood on this spot for around 5,000 years, plus the remains of a Stone Age axe factory where our ancestors once built tools.
Finally, we have a longish descent back to the pretty little Victorian resort of Llanfairfechan.
I estimate that we won't be back in Audlem until getting on for 6ish.
This website shows most of the route that well take:-
https://walescoastpathcdn-01.azureedge.net/media/1738/wcp-conwy-llanfairfechan-map_eng.pdf?rnd=132315200360000000
Steve's Mobile is 07787 567001
NB All walkers must have suitable footwear and be prepared for adverse weather, carry food and water to last for the entire walk and be suitably fit for the various lengths of walk.
Each walk is led by a nominated leader who will carry some first-aid equipment. The leader has the right to refuse to include in a group anyone who is felt not be adequately equipped.
Non-members of Audlem Rambling Society (ARS) are welcome to come on a walk but are expected to join ARS and pay the membership fee after a trial walk or two.