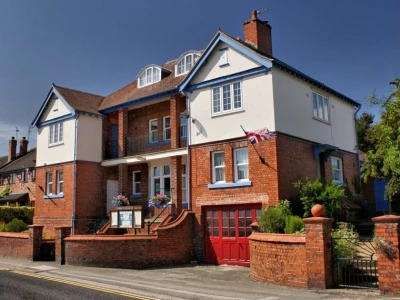 AUDLEM PUBLIC HALL CHANGE OF USE PLANNING APPLICATION
A planning application has been submitted to the Cheshire East Planning Department on behalf of the Trustees and Management Committee of Audlem Public Hall.
It is a Change of Use application, which is designed to integrate the old caretaker's flat into the rest of the Town Hall building.
There has not been a caretaker in residence for many years and the flat was let on a long-term tenancy until those tenants left over 12 months ago. A recent review of the Constitution of the Public Hall Charity has clarified that acting as a landlord is not one of the objects of the Charity. In addition, professional assessments of the flat have confirmed that it is not in a habitable state and that even if the very substantial sums were spent to improve and update it, the flat would not be a viable commercial proposition.
The Trustees and Management Committee have resolved to apply for a change of use to enable the rooms making up the flat to be used as part of the general facilities of the Public Hall.
In light of the condition of the flat, only modest work is proposed to provide proper storage for equipment and materials and to create a dedicated cleaner's station.
The Public Hall is an iconic village building and the changes proposed will not alter the external appearance of the building at all, but they will free up valuable space elsewhere within the building to improve the use of existing spaces for the benefit of community groups.
The Audlem, Buerton and Hankelow Parish Councils have been informed of the application and at their recent meetings, both Audlem and Buerton Parish Councils expressed their support for the application. Of course, comments about the application can be made in due course when the application appears on the Cheshire East Planning Site. However, there will be an opportunity for open discussion at the forthcoming Public Hall AGM on 18th October (notice and Agenda will be shared separately in advance of the meeting).
AUDLEM PUBLIC HALL TRUSTEES AND MANAGEMENT COMMITTEE