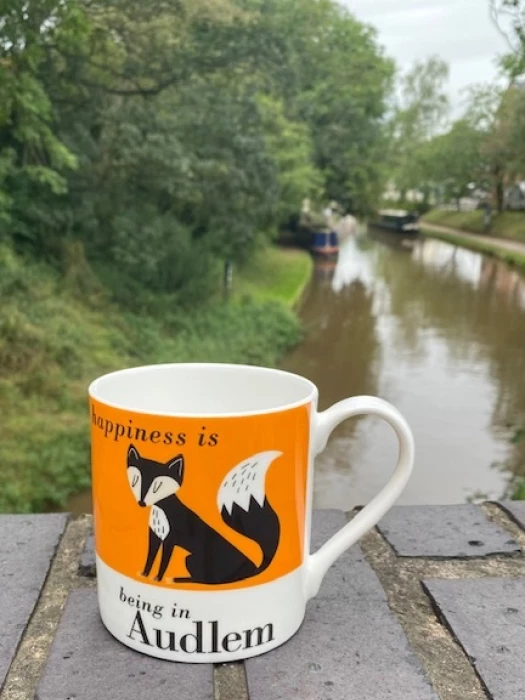 If you are looking for a special gift for one of your fellow Audlemites, or if you want to treat yourself -- these Audlem Mugs by Repeat Repeat are just the job.
We have 4 designs available. Fox, Cow, Pheasant & Hare.
We are thrilled to stock items by Repeat Repeat, including the collectible Plum Mug (designed by locals Gillian Naylor and Mark Faulkner).
These white Bone China mugs are produced in their 'Potbank' in Stoke on Trent so really are Made in England.