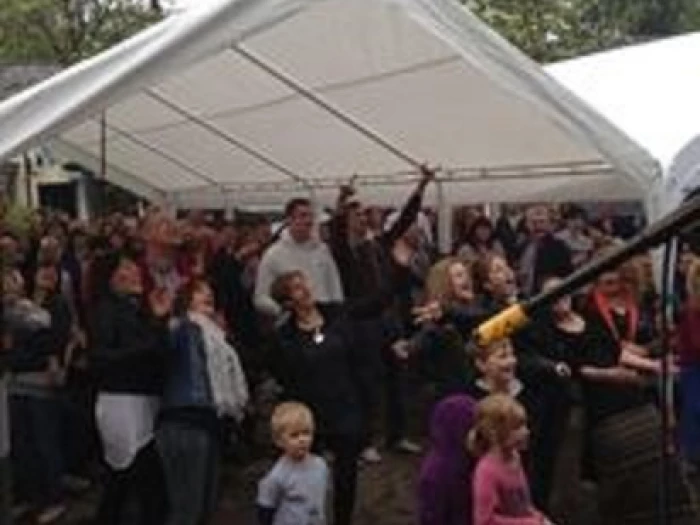 In our journey to bring the festival back to the village, on the May Spring Bank holiday weekend, we have been provided an opportunity to get Cheshire East council funding. The plan is to use this in conjunction with our usual main fundraising approaches; pub venues, festival programme advertising, camping and smaller event(s) -- welcome back a chilli night!!
The council will only contribute (and we don't know how much as yet) if we can show we have community support and are actively raising money towards our costs. Therefore, whilst the festival is free entry to any event location we do need to reach out to our festival supporters and ask for donations to help us achieve this extra funding.
We would very appreciate your generosity as the costs of hosting the festival are not insignificant and the council funding will greatly help.
David Scott & Jody Jennings
Email – info@audlemfestival.live
Stop Press
The Public Hall has been booked on March 3rd for the Chilli Night.