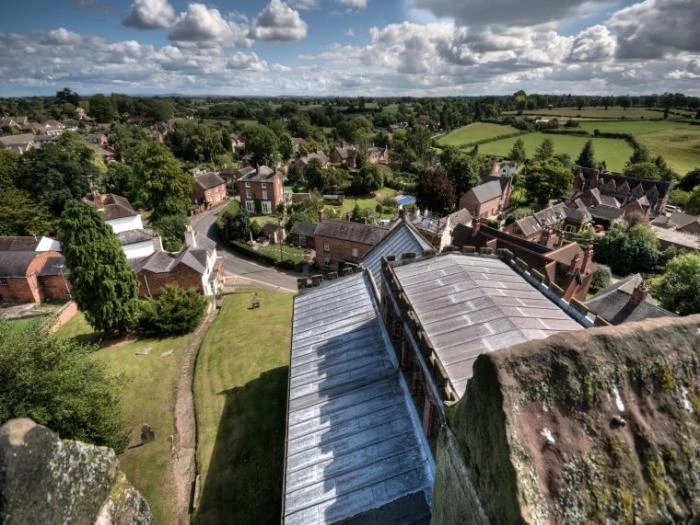 Audlem FC Match Report
A cold calm morning on Sunday as I was out at my early time to get seed and bread out to the lawn fpr the birds – and to feed my granddaughters pet rabbits. All before the hour of 0700.
Still have the pair of pied wagtails strutting on the grasses along with the 747's of the avian world – the wood pigeons. Seem unable to take to the air but they do.
Garden is looking quite scruffy after the dark days of our winter and soon I will be out to try to get order restored . Garria Elliptica Bush resplendent in its long silk catkins.
Todays game is to face Talbot F C . From Nantwich.
(An aside- the Talbot was an ancient white hunting dog – now extinct – that was a forebear to the Beagle and the Bloodhound. This team will be hunting us down just as their namesake. Tough lot indeed. )
Referee Mick Costello. Good. Firm. Fair.
Car park filling as a flurry of snow falls followed by sleet. Bells of St James ringing out in their melodious manner and this day there are two young 10 year old girls , Christina and Keira – being campanologists under the guidance of Christine Johnson . Well done to them and to Christine herself.
With all that is going on with the marvellous new extension and new annexe growing before our eyes and with all the promise of such luxury as showers etc, we have to decamp from the Hall as 5 a's actors take over for their excellent Pantomime.
We change in Geoff and Olives kitchen whilst our visitors do so in the garage below the hall.
Turnout of 14 players for Geoff and Kev – a rare luxury .
All out and kick off at 1100
David and Deborah Robertson of Windmill Drive arrive with a very generous gift of three balls. So wonderful of them in supporting in this way.
Fast play end to end and we are giving as good as we get . Pitch soft but holding up albeit it is cutting up. Sun breaking through the cloud cover as all precipitation ceases.
( As I sit recording what I see, a call from my eldest son, Simon. Calling via Skype from Chennai is Eastern India. Marvel's of communications today !)
1110
Talbit score but disallowed
1112 0-1
Rubbish defending to Talbot
Pressure heavy on our defence . Quite physical they are .
1125
Good chance for us but goalie saves at the feet of Joe Benson. Free kick to us and Kev Rodgers sends in a "Rooney" like shot. But saved.
Sunshine better and a feeling of a spring day,. But still cold. Sam O'Hara taken down – winded.
Language of Talbot leaves a lot to be desired.
1142
Joe B fires wide.
1144 0-2
as Talbot score at the death of the half
SECOND HALF
1155
0-3
Defence split wide
1202 and I am away with keys etc. So Alys – star player for Audlem Ladies takes on my reporting notes.
0-4
1120 Alys reports . "It gets a bit heated as players from both sides are toe to toe on the pitch. Joe Benson – naughty boy, lashing out"
1123 Brad Jones dribbles the whole length of the pitch to no avail!
1225
0-5 Nice crisp finish for their number 7
1226 0-6!!!!!! We lose 6 nil !!!!
Audlem plays subs. Yellow card to Talbot player – only one of the game.
1236 Barrage on the Talbot goal brings the game to a close. 8 minutes early"!!! "
My thanks to Alys and to Chloe – another star player of Audlem ladies , who took over at 12.26!
Next game here at home as we face Nantwich Young Farmers.
Ralph Warburton
AFC Chair
---
This article is from our news archive. As a result pictures or videos originally associated with it may have been removed and some of the content may no longer be accurate or relevant.