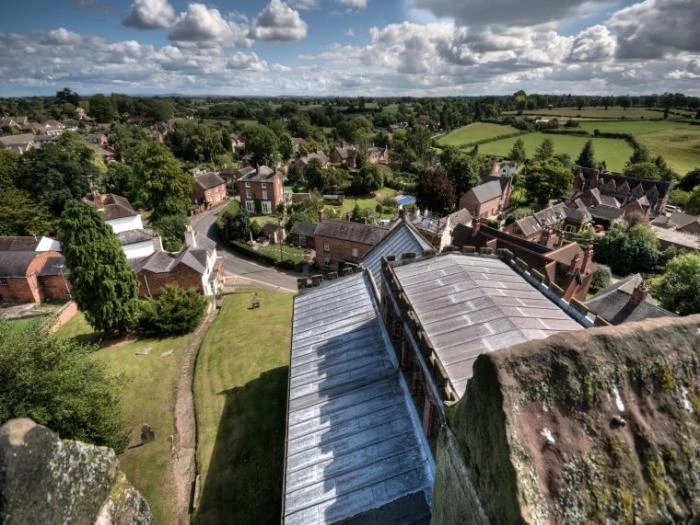 So today my very last match of the season. Once again we struggle to get a full team out. Our feisty player manager Kev Rodgers declares himself not available as he is away attending to his football team that he follows in league one. ( as it so happened , Sheffield United were crowned champions today )
Additionally our top scorer Andrew ( Beko)Betley is also away as he attends the Manchester United game of Sunday.( a waste of time I guess as they manage to draw at Old Trafford with Swansea! ) Kev Mort -- stalwart of the team and who scored well in our last game is also not available. He is working. So, with Geoff Stretch also away for a family weekend, I am the carrier of kit, balls, Medical bags and water bottles as I drive to Sandbach once again.
We play Sandbach town and I have to sign on a new player today -- for just the one day -- in order to make a team with subs .
Once again great facilities at Sandbach and a dry pitch with a bit of a strong breeze. Sandbach are like every team -- apart from Market Tavern -- above us in the league but who knows, we might pull a rabbit out of the bag and put up a good performance.
( on the state of pitches. The work being carried out by Cheshire East on the playing field of the village looks very poor and I wonder just what benefit would be gained by what they have done . We shall see but I do not hold out too much hope. )
I am to our dressing room before 10 o'clock. Put out all the kit numbers 1 to 14 in the hope that we will indeed have that many players.
Kyle and Trevor, both army lads arrive well in time for 1015. 1030 and I have six players. Three more drifting but that is all. Nine players now .
Kyle takes on the role of Captain as I say we have to do the best we can with what we have got.
1050 and I am off to the pitch with the medical bag, my notepad and my chairs. 1055 Connor Baxter and Joe Benson arrive at speed. I apologise to the referee explaining the situation with my team. Neil Elliot, our substitute goalkeeper gets between the sticks, our first choice goalkeeper has to play outfield.
Game
So we kick off with just 11 players in all which (includes Kev Walters playing his first full match for many a day having retired from the team a season ago)
First half and we are extremely well together with most of the action taking place in their half. Very strong wind blowing in our faces as we tackle their goalmouth. We hold out with good play and at half time score is even at 0-0. Feel quite proud of them
0-0
Second half.
Kickoff at just before midday, few injuries to our team but no subs of course. Then a mad time as within the space of five minutes we concede two penalties!!!
0-2 now
Wind now in our favour on our backs as we play extremely well together, considering we are such a makeshift team. New signing Jordan Bell (a visitor from Kent ) puts himself about very well .
Suffice it to say that the game goes against us as Sandbach scored two goals more
0-4
At this point , we respond well and a truly fine run a field by young Brad Jones (18 years old) results in a good goal . So , we have clawed one back
1-4
Then another great run up field by Trevor McDowell, he crosses just on the line and it is met by Brad racing in to score again.
2-4
Game over . We did ourselves quite proud I believe , even though we lost.
Very , very angry about the real lack of commitment to get a team together and to put out the strongest team we could for our very last game of the season.
So now to 2017/18 and I wonder just what the future will hold for us.
This is my last report and I hope truly to be giving you them again in the coming season. We shall see.
Ralph Warburton
Audlem F C
---
This article is from our news archive. As a result pictures or videos originally associated with it may have been removed and some of the content may no longer be accurate or relevant.